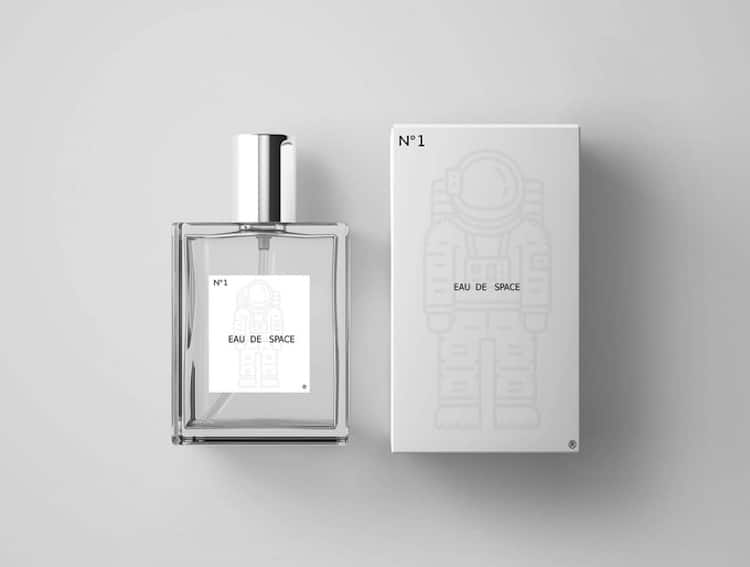 Have you ever wondered what outer space smells like? NASA astronauts have described the celestial scent as "ozone, hot metal, and fried steak" with hints of "raspberries and rum." If that isn't weird enough, you can now buy the "smell of space," bottled as a perfume called Eau de Space.
NASA first developed the cosmic fragrance in 2008, when the space agency commissioned Steven Pearce—a food scientist and managing director of fragrance manufacturing company Omega Ingredients—to recreate the smell of space in a bottle. It was used to train astronauts before they launched into orbit, as it helped provide a full sensory experience.
The scent remained a secret for years, until Matt Richmond—product manager at Eau de Space—managed to get the recipe. "The Smell of Space has been locked behind 'Need to Know,' astronaut-only field training, and Red Tape for years," he says. "Through sheer determination, grit, a lot of luck, and a couple of Freedom of Information Act (FOIA) requests, we got it out."
Launched through Kickstarter on June 18, 2020, Richmond is now releasing Eau de Space to the world, stylishly packaged in a glass bottle. In less than 24 hours since the launch, the project was 124% funded. And today, with 45 days to go, the campaign has received over $190,000 from "space geek" backers—well over the original pledged goal of $1,969 (a number which is the same as the year of the moon landing).
"We have been trying to find a cute title to quantify just how far we've come in funding. We're certainly past Mount Everest, located in the Troposphere at ~10km altitude, just below where commercial jets fly," Richmond wrote in a Kickstarter update. "We're past the Stratosphere, where weather balloons collect atmospheric data. The Mesosphere, where sprites and meteors illuminate the sky operate between 50-80km. 70k, 70km, that puts us around where Sounding Rockets operate."
Richmond also shared a few "working titles" for the perfume that he and his team came up with before they settled on Eau de Space. Some favorites include A Space Eau-de-ssey, Space Scent Juice, and Elon's Musk.
Find out more about Eau de Space on Kickstarter, where you can pledge to buy your own bottle of the galactic aroma. After all, who wouldn't want to smell like raspberries and rum?!
Introducing Eau de Space: a NASA-developed perfume that smells like outer space.
Eau de Space: Kickstarter
h/t: [Hypebeast]
All photos via Eau de Space.
Related Articles:
45 Years Ago NASA Launched an Infographic for Aliens to Find in Outer Space
It Took 1,060 Hours to Capture This Stunning Photo of the Galaxy
Researchers Discover Mysterious Radio Signals from a Distant Galaxy