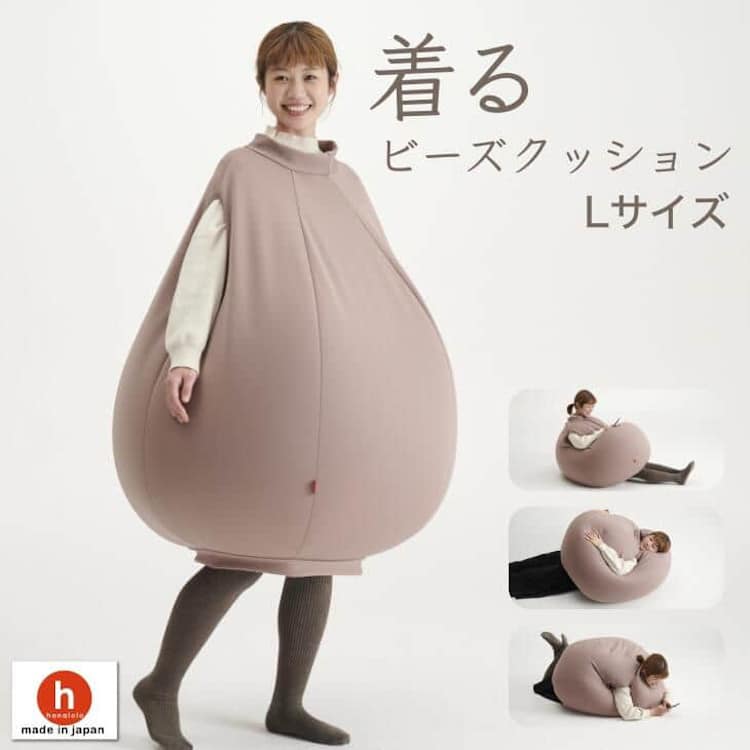 Whether you work from home or are on the run for the whole day, it's always nice to take a break and lounge, even if only for a little while. Sometimes, it can be hard to find the right spot to settle in, though. Wouldn't it be nice to find a comfy seat no matter where you are? Well, Japanese company Hanalolo may have the perfect, albeit awkward, solution: a wearable bean bag pillow, so you can be your own cozy spot wherever you are.
Hanalolo is an Aichi-based company known for creating all kinds of bean bags and floor pillows, from travel neck pillows to full-size recliners. To further push brand awareness during promotional events, the management had these bean bag outfits commissioned for their employees about 10 years ago. According to j-cast, it only began as a novelty idea, but customers increasingly asked if those were for sale too. At first, the company gave it a thought, but feared the product would be a flop. With time, Hanalolo decided to take a leap of faith and launch the wearable bean bags to the public. While at first the sales were slow, a viral tweet changed everything, leading it to be out of stock for a while.
The wearable bean bags recently made their debut. They are available in three sizes—small, medium, and large. The large seems to be a standard adult size while the small and medium are intended as sizes for youths. They come in four colors—moss green, natural beige, mocha, and charcoal— as well as a special Mickey Mouse-print version. The one main criticism the product seems to have as a wearable item is its potential heaviness, as the large size weighs 5 kg (11 lb). While being the pillow is at the heart of this fun product, you can also just use it as a regular bean bag you throw on the ground and lay down on.
The wearable bean bag came out this month, and over 500 pieces have been sold so far. The buzz around it even earned it an appearance on Japanese TV and led people to draw their favorite anime characters wearing a version of this cushion. For now, it can be purchased on Hanalolo's Rakuten shop and their webstore. You can follow the company on Instagram for more information about this unique, cozy outfit.
Japanese company Hanalolo has introduced a wearable bean bag pillow, so you can be your own cozy spot wherever you are.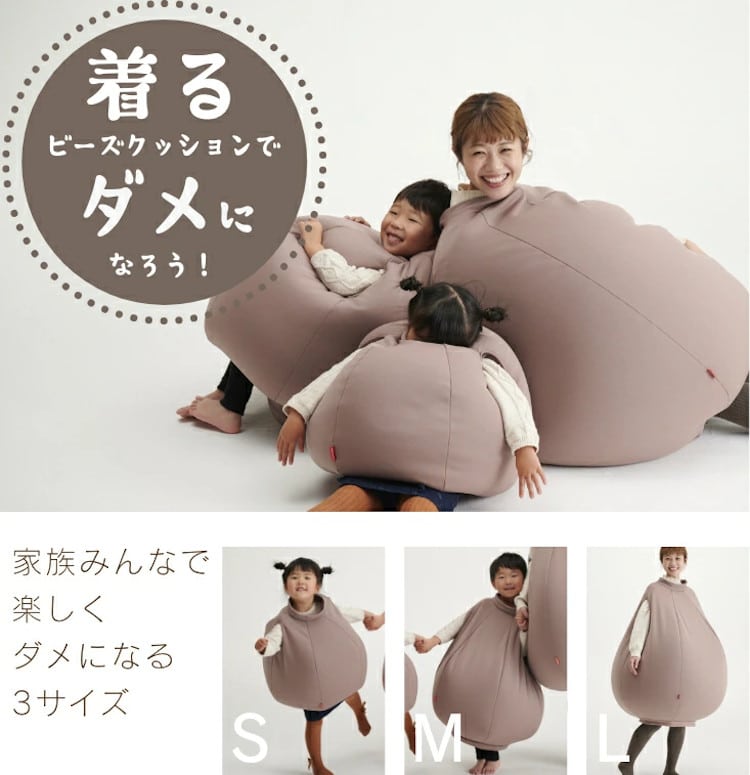 They are available in three sizes, and come in four colors—olive green, beige, mocha, and charcoal.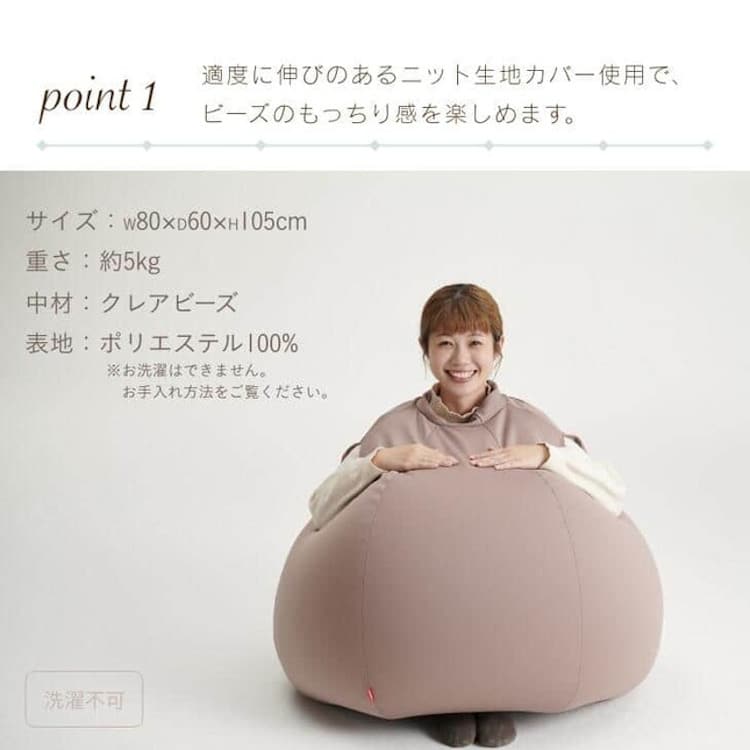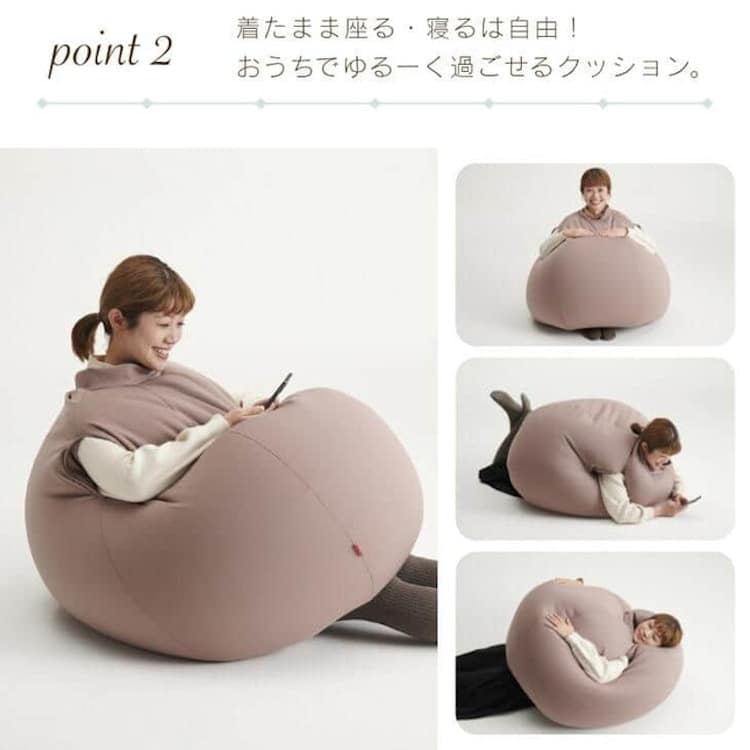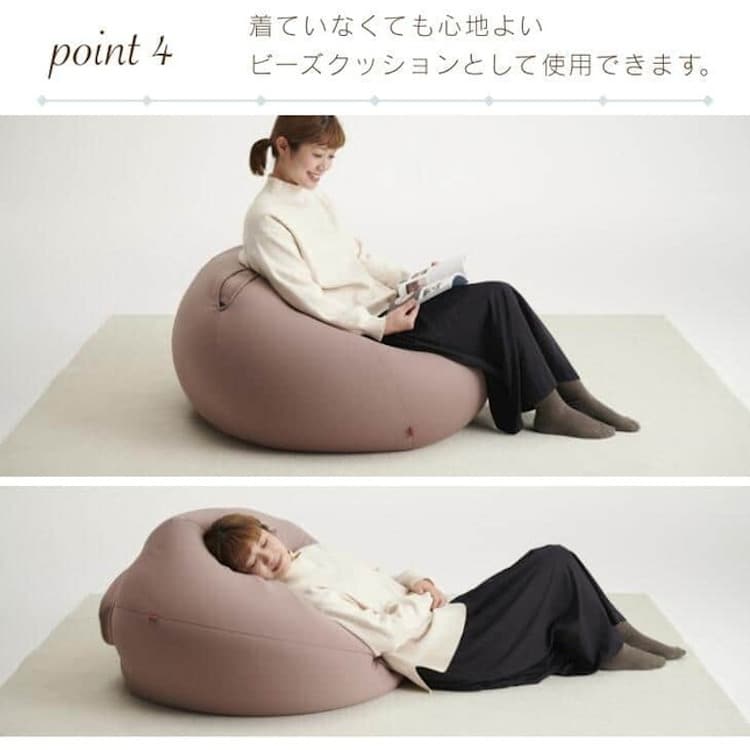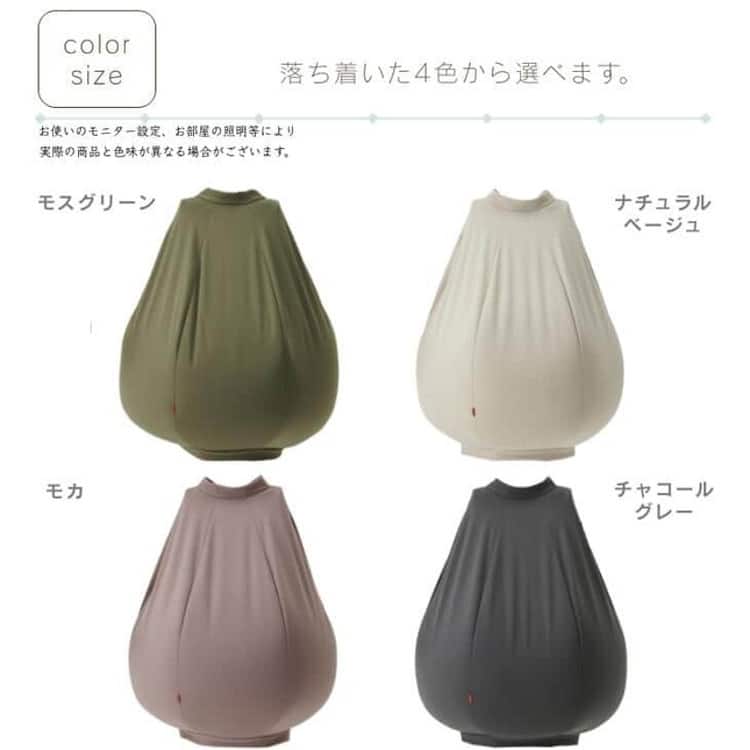 Ver esta publicación en Instagram
Hanaloro: Website | Instagram
h/t: [Spoon & Tamago]
Related Articles:
Giant Hand-Crocheted Snorlax Bean Bag Is the Perfect Pokémon for Snuggling
This Movie Theater Replaced All of Its Ordinary Seats with Comfy Double Beds
This Swiss Documentary Explores the Unique History of Chair Design
People Are Crocheting Tiny Kitty Couches for Their Favorite Felines