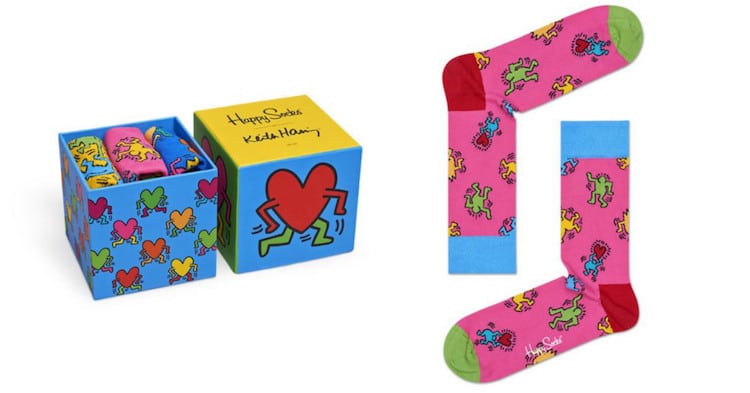 Celebrated for his colorful contributions to New York City's 1980s street scene, Keith Haring is one of contemporary art's most popular figures. While getting your hands on a print or painting by Haring will cost you a pretty penny, you don't need to break the bank to showcase your love for the late, great artist. In fact, with this set of Happy Socks, you can pay homage to Haring with each step you take.
Each sock is covered in a colorful pattern featuring some of Haring's most distinctive designs, from his expressive and energetic human figures to a Running Heart and a character called Three-Eyes. Taken from small silkscreen prints and monumental murals alike, these fun figures embody the look and feel of Haring's work.
While many of Haring's cartoon-y motifs may seem simple and carefree, they typically explore much deeper themes. As an openly gay man living—and, tragically, dying—during the AIDS epidemic, Haring used his imagery to make political and personal statements. This heartfelt artistic approach is what inspired Happy Socks to honor the artist through this trio of socks.
"Haring used art to spread love and equality," the company says. "His bold, colorful designs raised awareness and made grey street walls and subway platforms into purposeful pieces of art. Inspired by our shared passion for turning the everyday nothing into a thing of beauty, this… collection shows that art and love is meant for all. A message that's just as important today as it was 30 years ago."
You can pick up this set of socks in the My Modern Met Store.
These playful Keith Haring Happy Socks are a perfect way to celebrate the Pop artist.

Each pair features a colorful print inspired by Haring's works, including his energetic human figures…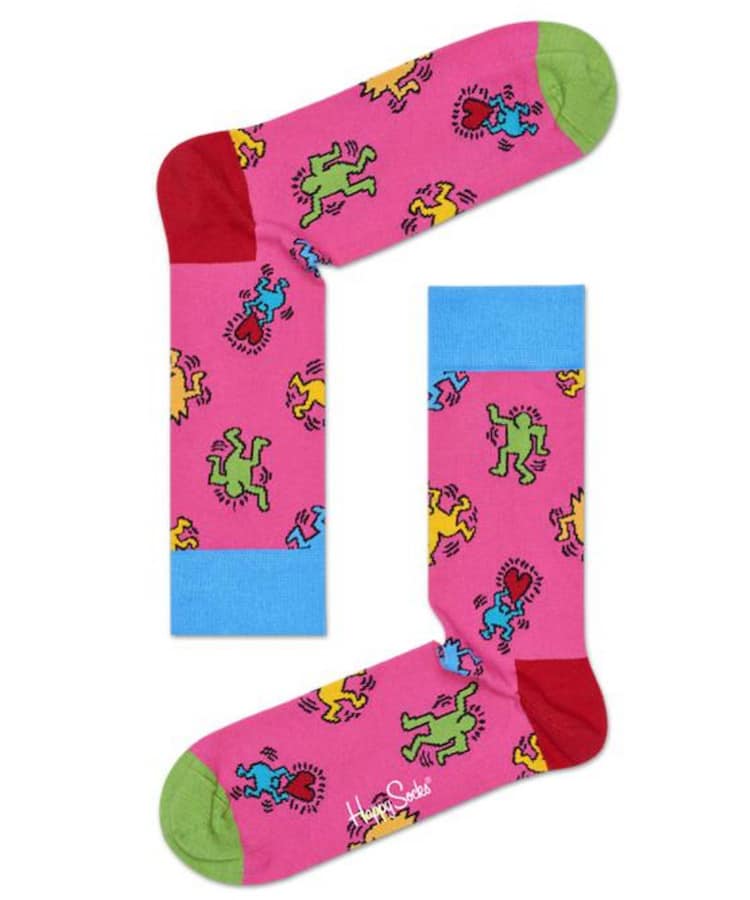 The My Running Heart motif…
And creatures like Three-Eyes.
This trio of socks comes in a cute and colorful box.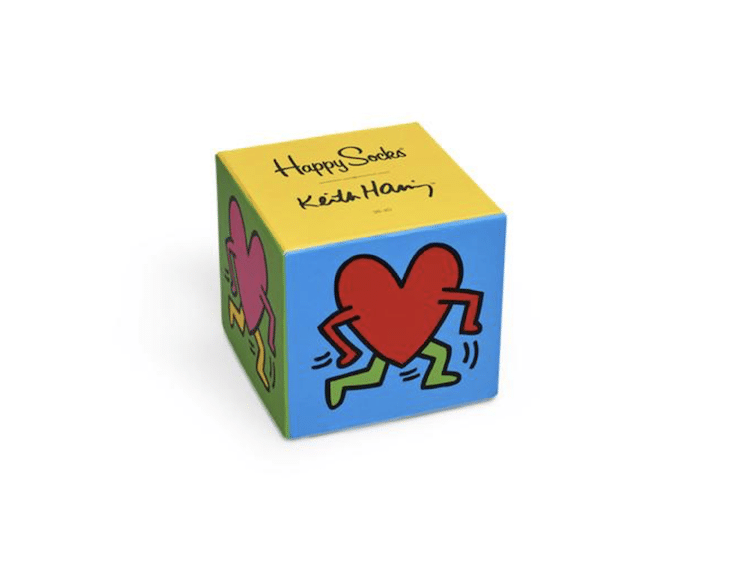 You can find this set of socks in the My Modern Met Store.
Happy Socks: Website | Facebook | Instagram | Twitter
Related Articles:
Andy Warhol Socks Cover Your Feet in Iconic Prints by the Pop Artist
Feel Creative From Head-to-Toe When You Wear These Modern Artists Socks
15 Quirky Presents Inspired by Pop Art