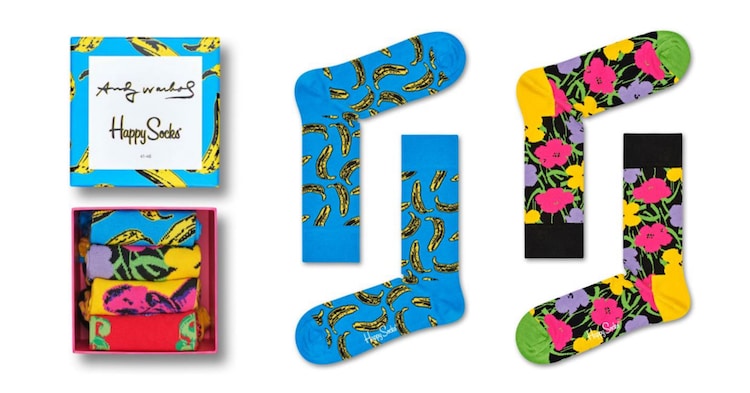 No footwear is quite as fun as novelty socks. Available in a rainbow of colors and a range of patterns, these attention-grabbing accessories are a great way to tap into your creative side— especially when they're inspired by art. In addition to hosiery "feet-uring" portraits of famous artists, one set of artistic novelty socks that stands out from the rest is this series of Andy Warhol socks.
Adorned with colorful masterpieces by the major modern artist, these Happy Socks are the perfect way to make any ensemble "pop." Each set includes four pairs of socks covered in some of Warhol's most recognizable prints: Banana, Flowers, Dollar Sign, and Cow Wallpaper, a design described by an art dealer as "blazingly bright" and "ridiculous."
What led Happy Socks to pair these Warhol works with footwear? While it may not seem like the two have much in common, the company explains that the Pop Art pioneer helped elevate everyday designs into a fine art form—making these Warhol-themed socks a perfect homage to the artist.
"Andy Warhol, the preeminent American artist of the 20th Century, challenged the world to see art differently," Happy Socks says. "To Warhol, art was everything and everything was art. He found beauty in everyday places and invited everyone to enjoy it, not just a select few."
If you'd like to experience this foot-centric phenomenon, slip into a pair of Andy Warhol socks, available in the My Modern Met Store.
Turn your feet into a miniature mobile museum with these Andy Warhol Happy Feet socks.
Banana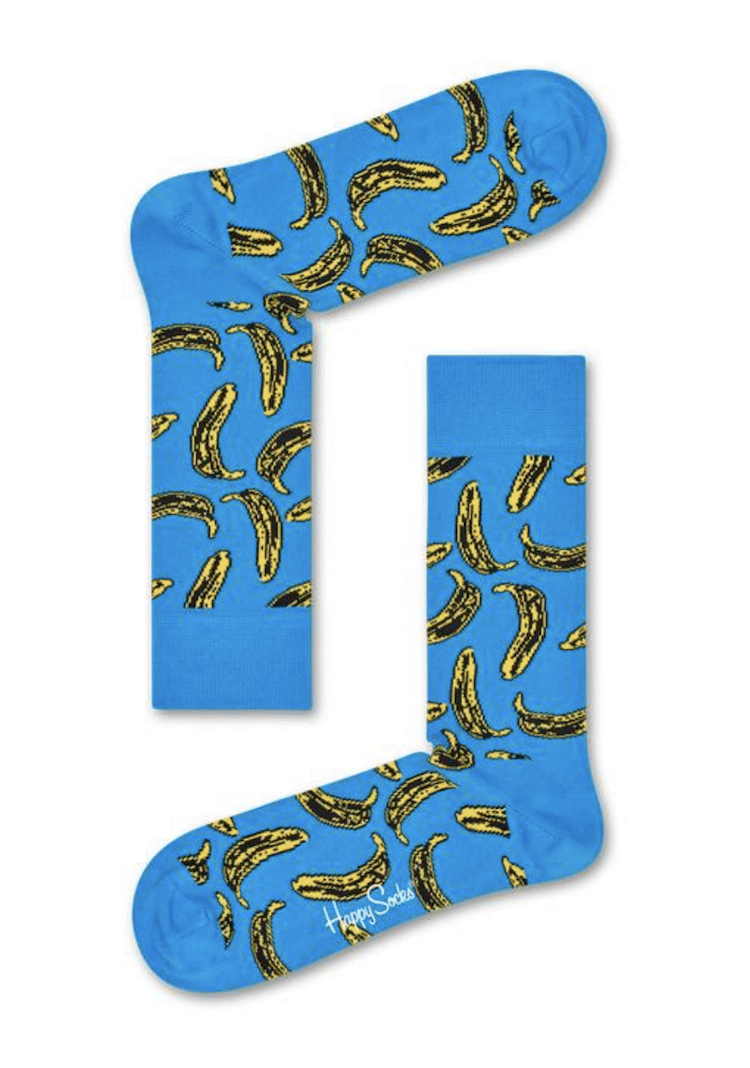 Flowers
Dollar Sign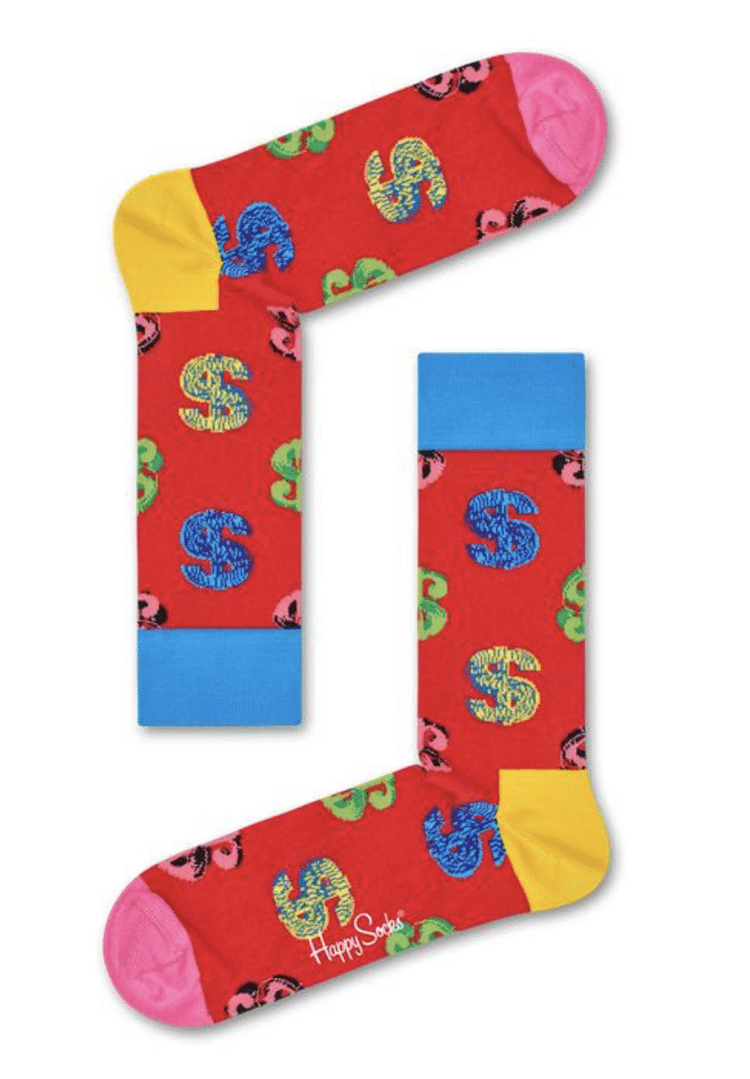 Cow Wallpaper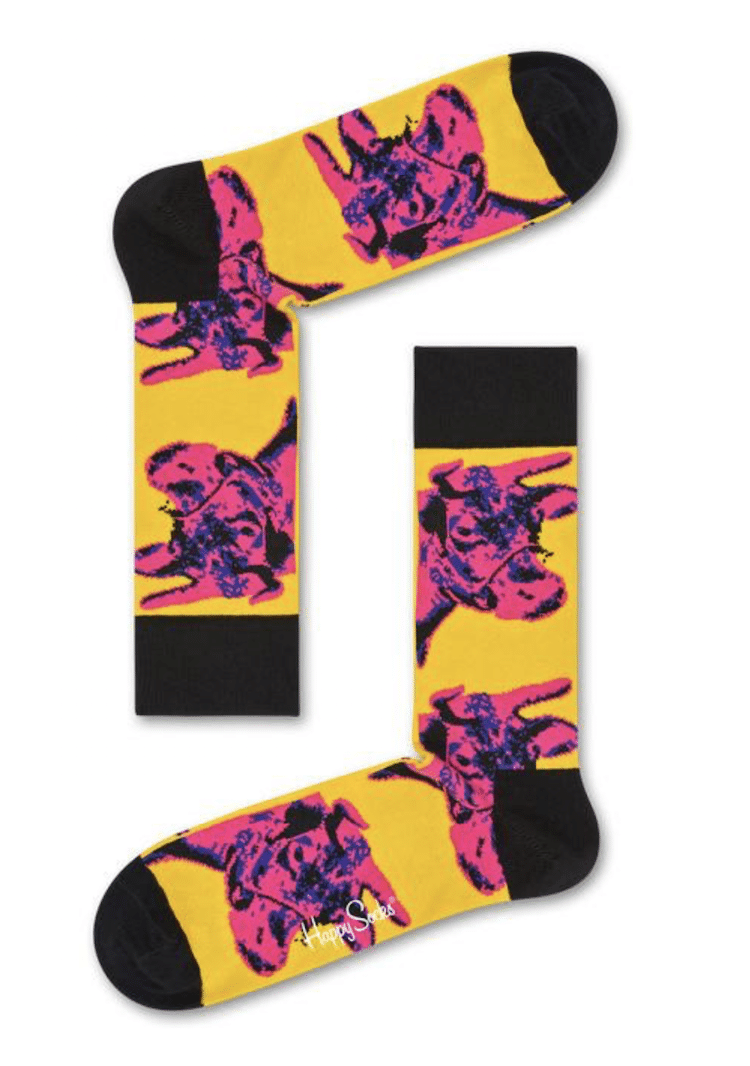 These socks even come in an "a-peeling" box!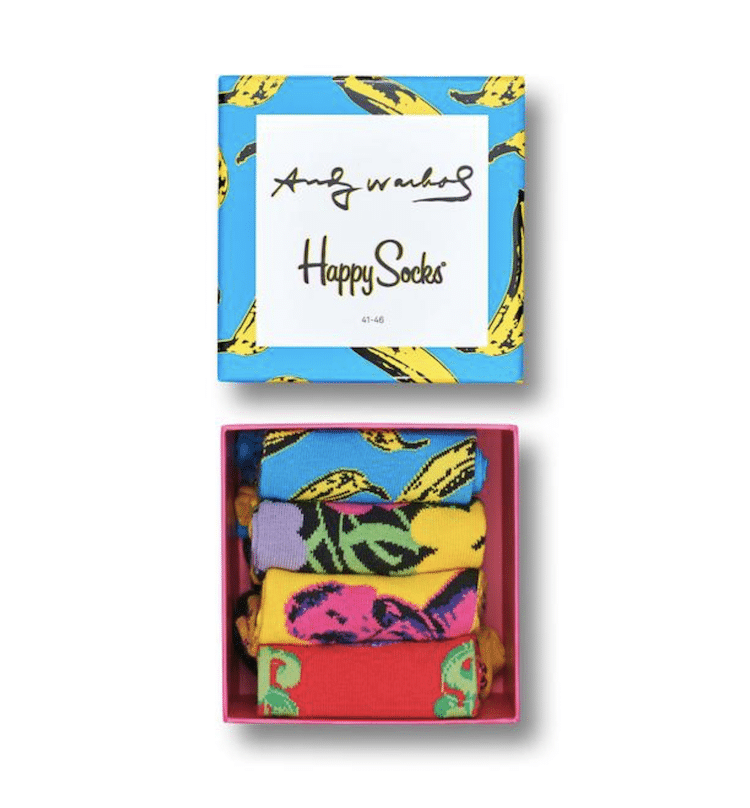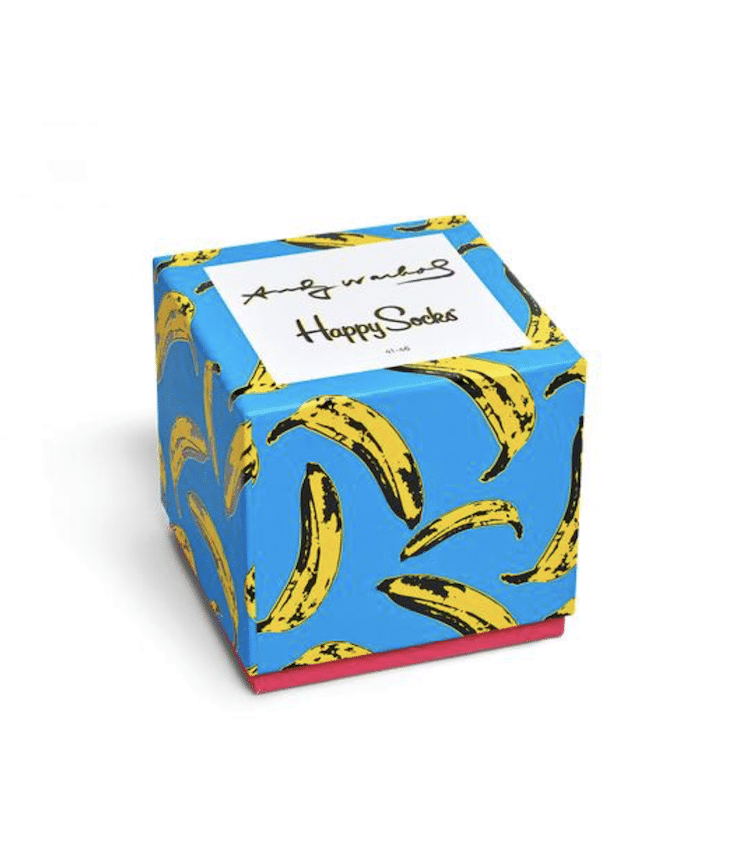 You can find this set of socks in the My Modern Met Store.
Happy Socks: Website | Facebook | Instagram | Twitter
Related Articles:
Feel Creative From Head-to-Toe When You Wear These Modern Artists Socks
Quirky Kokeshi Dolls of Your Favorite Modern and Contemporary Artists
15 Quirky Presents Inspired by Pop Art