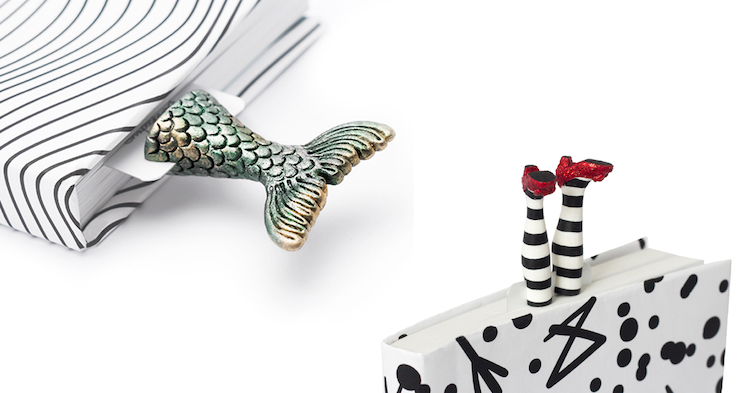 Calling all bookworms! Do you love combining your creative side with your love of reading? If so, you'll feel right at home at the My Modern Met Store, where you'll find unique books, quirky novel bags, and a whimsical selection of leg bookmarks by MyBOOKmark.
These bookmarks feet-ure a charming cast of characters that come to life when pressed between the pages of a book. Though only their little legs are visible, you won't have to read between the lines to guess who's who. Each leggy marker showcases the well-known looks of some of literature's most famous figures, from the Wicked Witch's signature striped stockings and ruby slippers to Alice's iconic blue-and-white color scheme.
Additionally, some of the bookmarks showcase the legs of less specific characters, including a graceful ballerina, shimmering mermaid, and beguiling magician "for those who still believe in the magical world, at least between the book pages."
Each pair of legs is crafted out of polymer clay and painted with vibrant acrylics. So much more than a placeholder, each eye-catching bookmark is bound to pop from the pages and make your favorite book even more fun.
You can find these delightful bookmarks in the My Modern Met Store.
MyBOOKmark creates quirky page-markers that are a step above the rest.
Some of these leg bookmarks are inspired by iconic characters from your favorite stories, like the Wicked Witch from The Wonderful Wizard of Oz…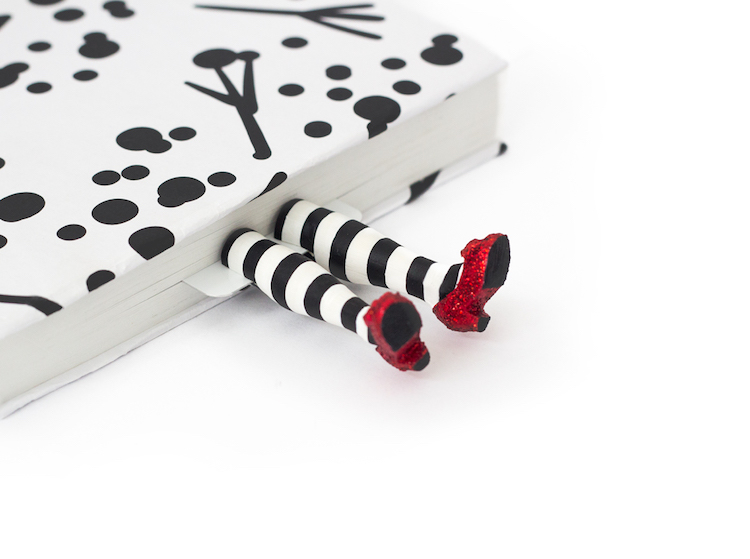 Alice from Alice's Adventures in Wonderland…
And Louise from Me Before You.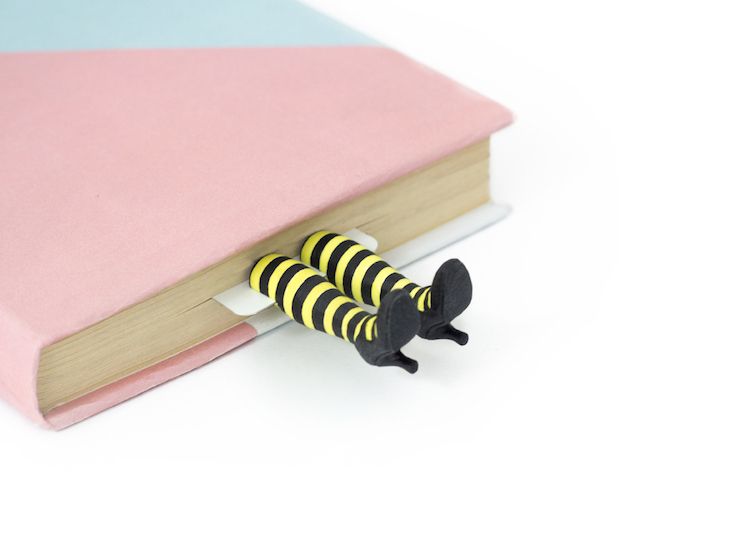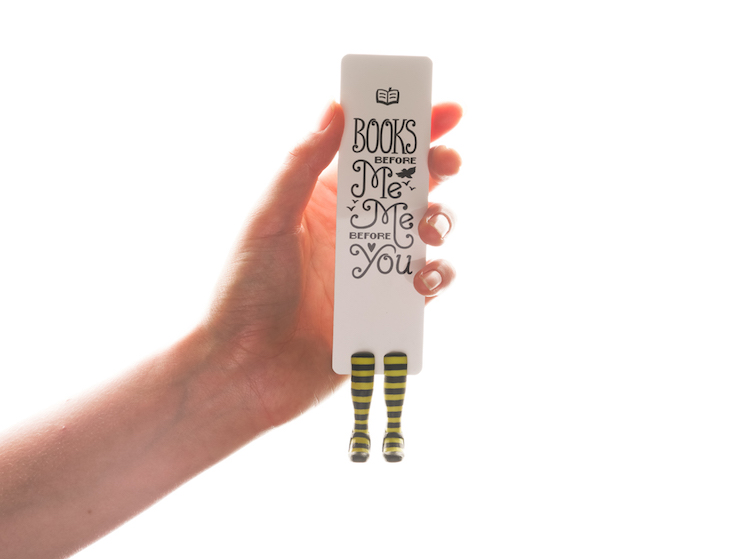 Others simply show the feet of whimsical figures, like a ballerina…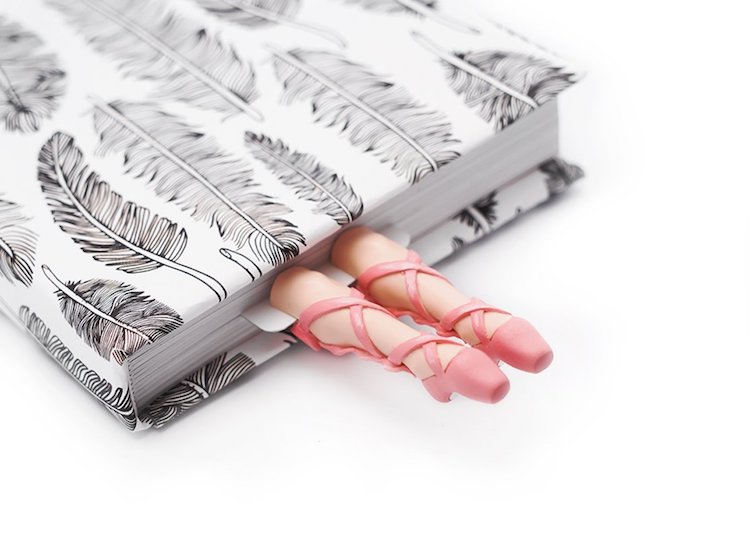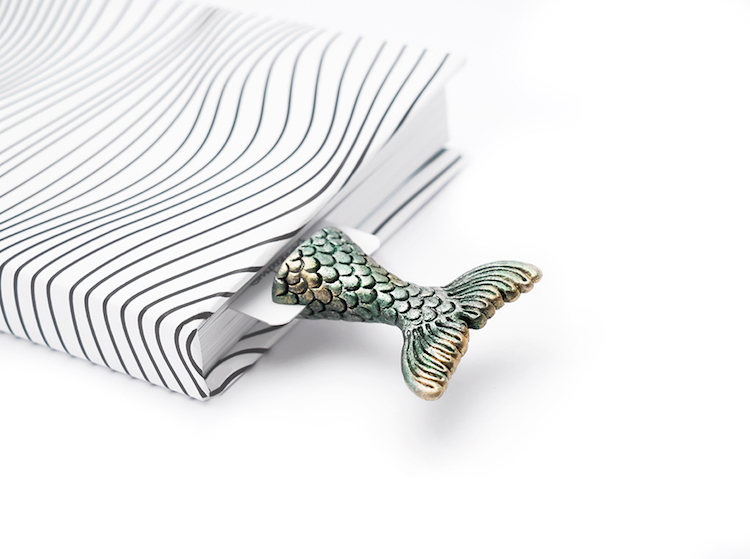 You can find these enchanting bookmarks in the My Modern Met Store.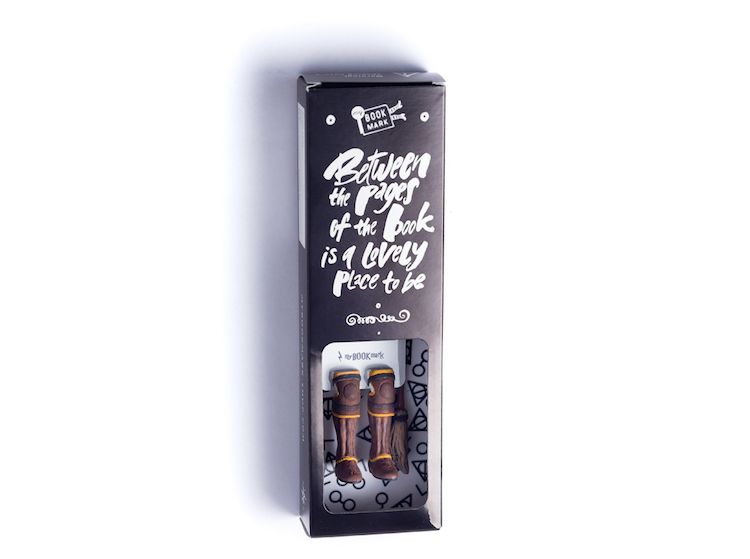 MyBOOKmark: Website | Facebook | Instagram
Related Articles:
Quirky Bookmarks Look Like Tiny Legs of Literary Characters Sticking Out Between Pages
Fun Animal-Themed Bookmarks Silently Lurk Below the Pages to Hold Your Spot
Quirky Laser-Cut Bookmarks Cap the Pages of Books with Playful Icons