When the doldrums of winter finally shake away, we're treated to the beauty of spring. From the blooming flowers to warmer weather that brings us back outdoors, there's a lot to celebrate. One of our favorite ways to do it is through arts and crafts. You can convey the brilliance of nature, for instance, through acrylic paintings or by pressing flowers. Better yet, you'll learn it all when you enroll in the online classes at My Modern Met Academy. Our e-learning platform has courses that get you into the creative spirit of spring.
This season is when the most beautiful flowers bloom, and it's natural to want to savor the loveliness year-round. In that case, learn how to press flowers when you take Beyond Bouquets: Turning Pressed Flowers Into One-of-a-Kind Art with Anna Zakirova. She shows you how to press a variety of blooms, from daisies to roses. Afterward, Zakirova will demonstrate how she uses the flattened flowers as the basis for her original artwork.
If spring means long walks outdoors, you've likely noticed the beauty of dappled light, which is the glittering illumination you see through the trees. Dappled Light: Learn Abstract Painting with Acrylics with Megan Elizabeth will take that beautiful sight as inspiration for abstract paintings. After getting acquainted with acrylics and an introduction to color mixing, Megan will show you how to create the dappled light effect on your canvas.
Scroll down for more classes to try on My Modern Met Academy. Know someone who would like a class as a gift? We've got gift certificates just for that—it'll be sure to put a spring in their step!
Put some spring in your step when you enroll in these online art classes, only available through My Modern Met Academy.
Learn how to press a variety of flowers and transform the blooms into stunning, one-of-a-kind botanical art.

Discover new ways to convey the beauty of flowers. This abstract painting course will share expressive techniques you can use to create bouquets of flowers on canvas.
Get inspired by dappled light to create a beautiful abstract painting using acrylics. You will find inspiration in both nature and light and turn them into beautiful art.
Learn mixed media techniques to take your painting to a new level. Mixed media artist Dimitra Milan will show you, step by step, how to create a canvas in what she calls "abstract realism."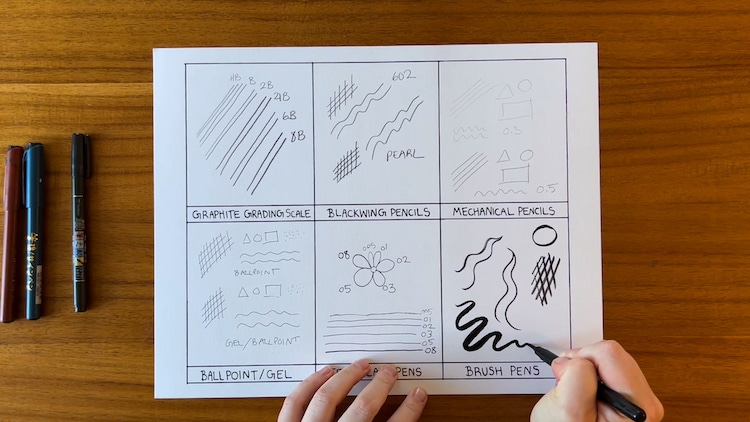 Learn the fundamentals of drawing and gain the confidence to sketch any subject you like—perfect for depicting all of the elements of spring.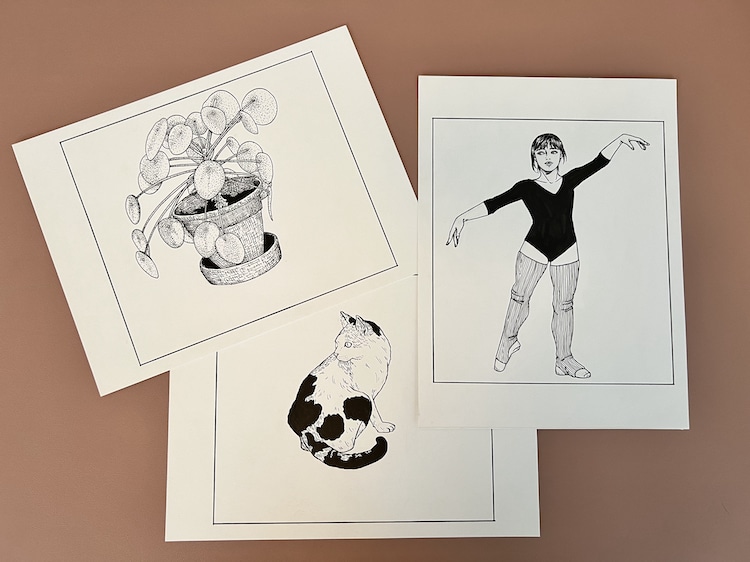 My Modern Met Academy: Website | Facebook | Instagram | Pinterest | TikTok
Related Articles:
Gain Inky Inspiration When You Enroll in This Animal Portrait in Colored Inks Course
Start Sketching Anyone When You Enroll in This Online Portrait Drawing Class
Learn How to Enhance Your Embroidery With Printed Fabrics in This Online Craft Class
Learn To Let Your Paint Brush Flow in This Freeing Abstract Floral Art Class
Learn to Letter When You Enroll in This Beginner Hand Lettering Online Course
Recreate Nature's Exquisite Dappled Light When You Enroll in This Online Painting Class