Traditionally, you'd expect to find portraits of your favorite artists painted on canvas or carved into marble. Today, however, you can find their famous faces splashed on all sorts of objects, including unconventional action figures, art history-inspired accessories, and, thanks to Chatty Feet, a silly set of novelty socks.
Bound to "bring out the artisan in everyone," this fun footwear features portraits of four of modern art's most well-known figures: Vincent van Gogh, Frida Kahlo, Pablo Picasso, and Andy Warhol. Each depiction is rendered in a color scheme associated with the artist, from the Post-Impressionist palette of Van Gogh's Starry Night palette to the blue-and-white stripes of Picasso's signature shirt.
In addition to this tonal attention, Chatty Feet has designed the socks with a toe-tally fun twist in mind: the artists have been comically renamed as Vincent van Toe, Frida Callus, Pablo Feetasso, and Andy Sock-hole. This seemingly small detail transforms the funny portraits into pun-ny masterpieces, enabling you to express both your creativity and clever side from head to toe.
You can find this silly set of famous artist socks in the My Modern Met Store.
Put your best foot forward with these famous artist socks by Chatty Feet.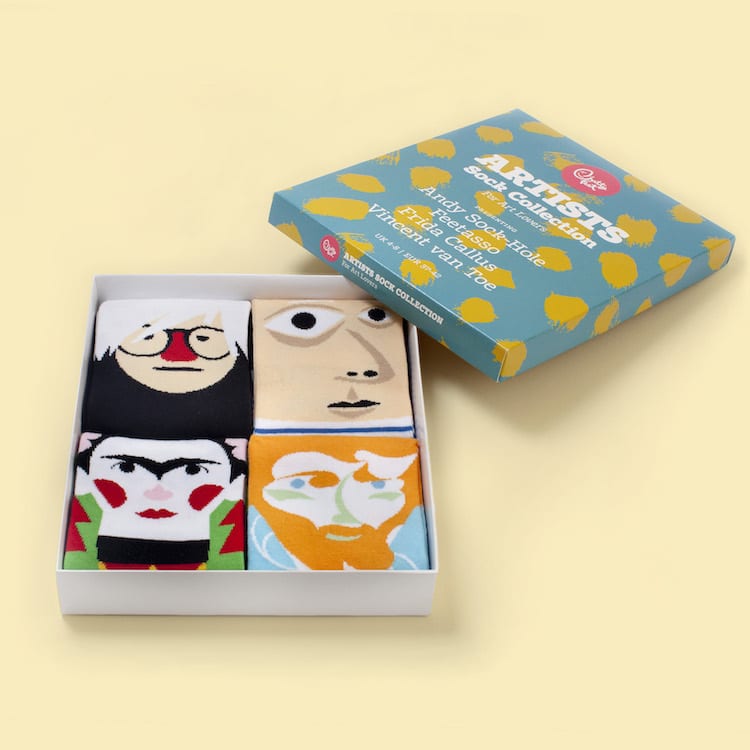 This creative gift puts a silly spin on well-known artists, featuring figures like "Vincent Van Toe"…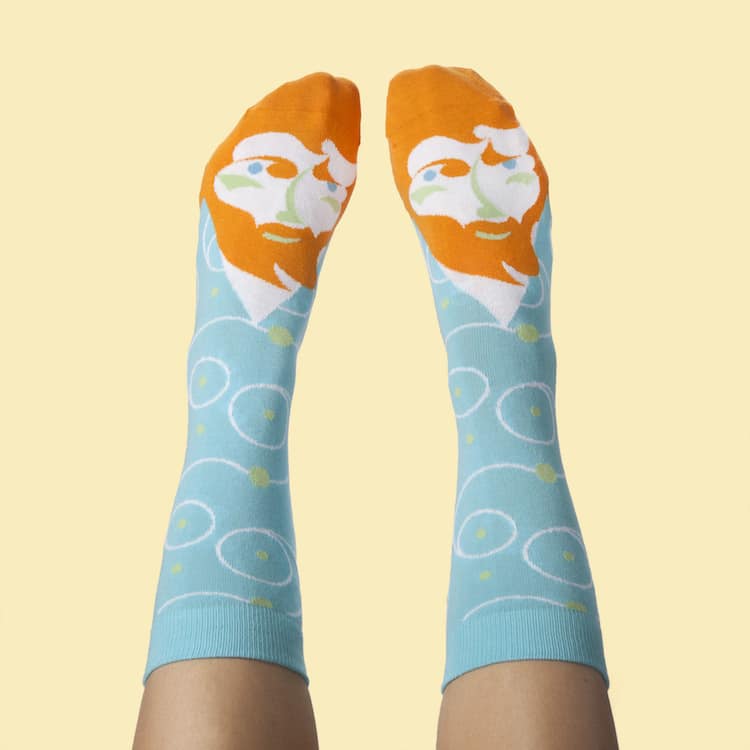 "Frida Callus"…
"Feetasso"…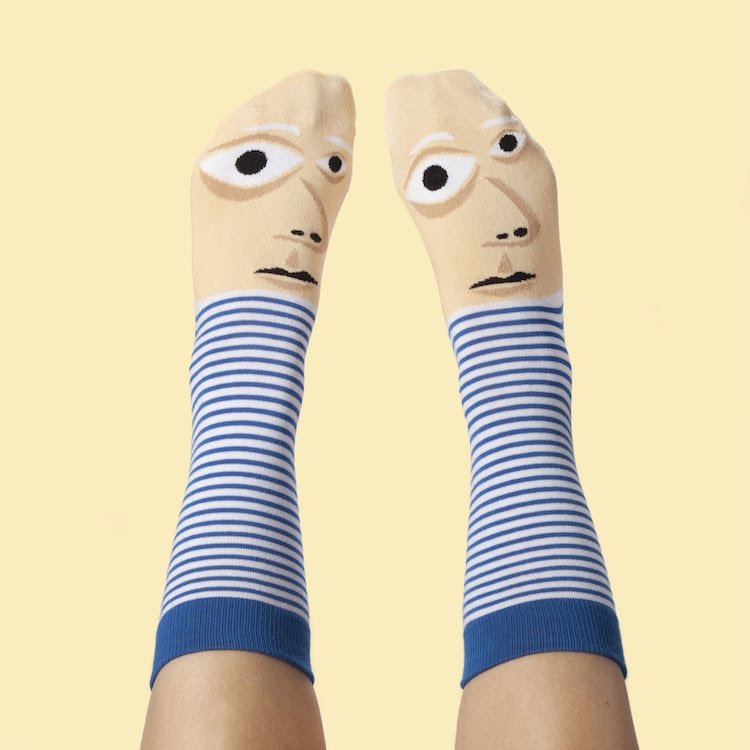 And "Andy Sock-hole"
You can find this fun footwear in the My Modern Met Store.
Chatty Feet: Website | Facebook | Instagram| Twitter | YouTube
Related Articles:
Cute and Quirky Van Gogh Action Figure Comes with Tiny Detachable Ear
Adorable Frida Kahlo Action Figure Features Iconic Unibrow and Detachable Heart
Realistically Printed Socks Transform Your Feet into Furry Animal Paws
15+ Creative Toys for Grown-Ups That Prove You're Never Too Old to Play