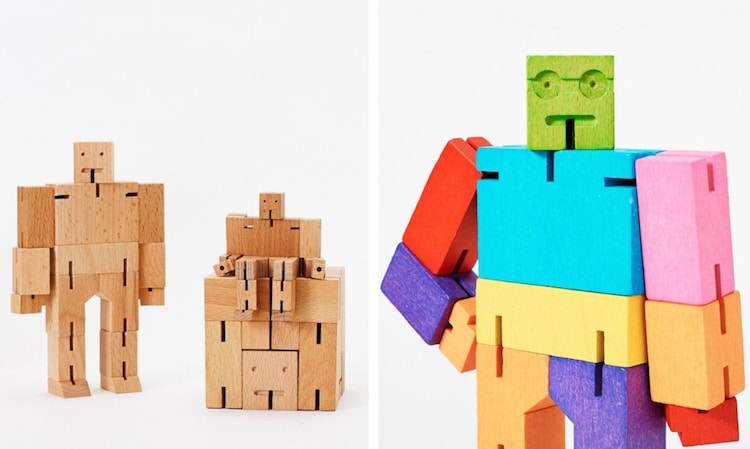 Recently, we've seen a surge in action figures with a creative twist. Inspired by childhood classics, clever designers have come up with a cast of quirky characters, including an enlightened troop of Yoga Joes, a team of Art History heroes, and now the cute and quirky Cubebot.
Designed by David Weeks, this little wooden toy is much more than meets the eye. Fun and flexible, Cubebot is part desk decoration, part robot, and part puzzle. Specifically, this bot is based on the Japanese Kumi-ki puzzle, a game renowned for its sturdy composition and ability to be posed hundreds of ways—including a perfect cube.
In order to put a contemporary spin on this pastime, Weeks has opted to breathe a bit of life into his puzzles. With a bulky body and endearing expression, each Cubebot is packed with personality, whether wearing au naturel tones or decked out in a multicolored ensemble. In either case, this little guy is bound to brighten up puzzle playtime.
You can find your own cute Cubebot companion in My Modern Met Store!
Looking for a little friend to bring a bit of creativity into your life? Then say hello to Cubebot!
A traditional wooden toy with a robo-inspired twist, this quirky figurine is both reliable and flexible.
It even comes in two styles:
Natural Wood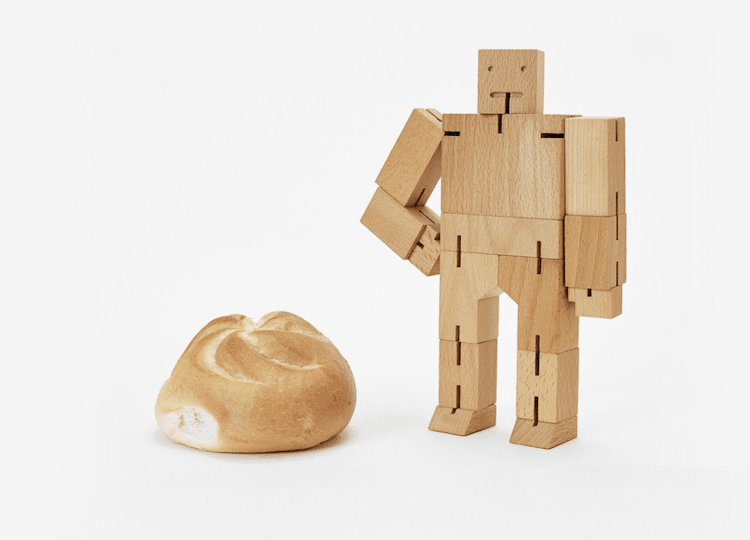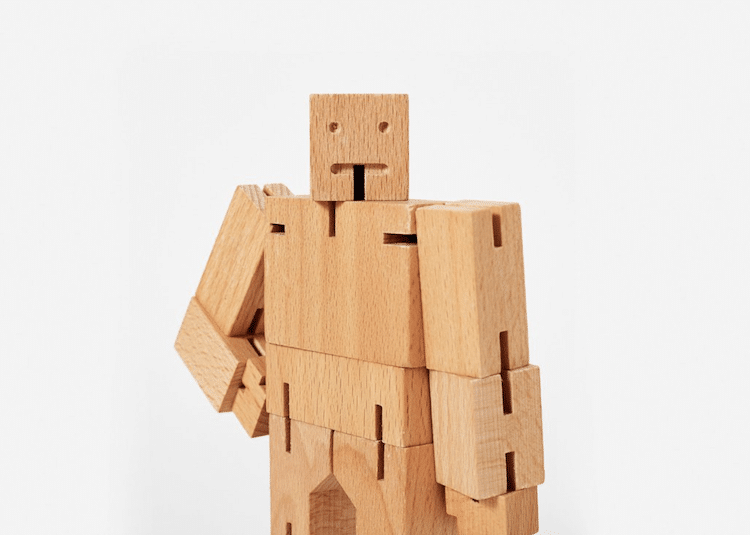 …and Multicolored Wood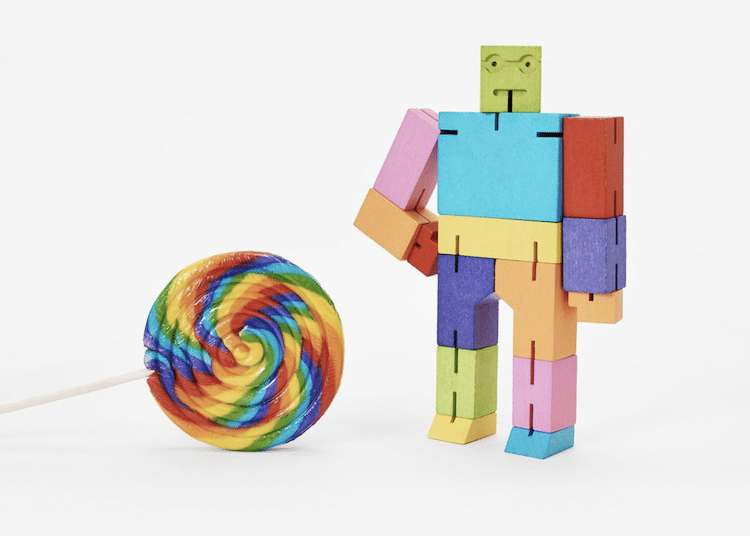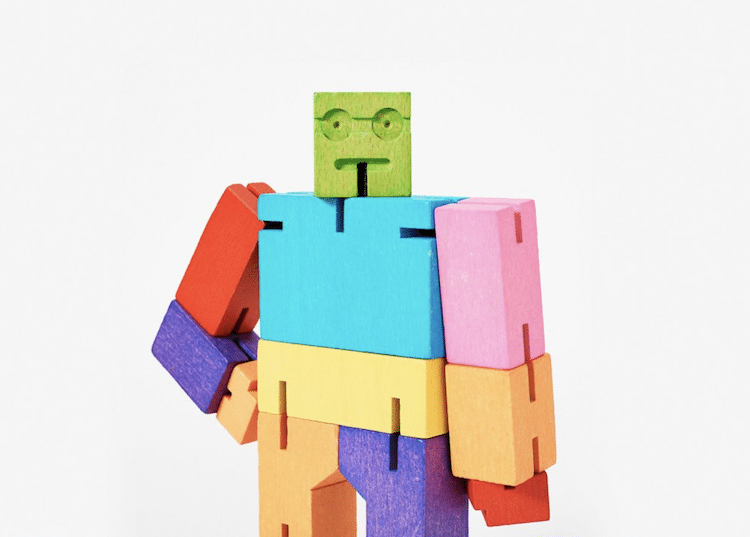 You can pick up your own cute Cubebot in the My Modern Met Store.
David Weeks: Website | Facebook | Instagram | Twitter
Related Articles:
This Albert Einstein Action Figure Pays Homage to the Superhero of Science
Wooden Cat Stacking Game is Like Playing Jenga, But With a Pile of Kitties
Have Endless Fun Exploring Outer Space with These Infinite Jigsaw Puzzles