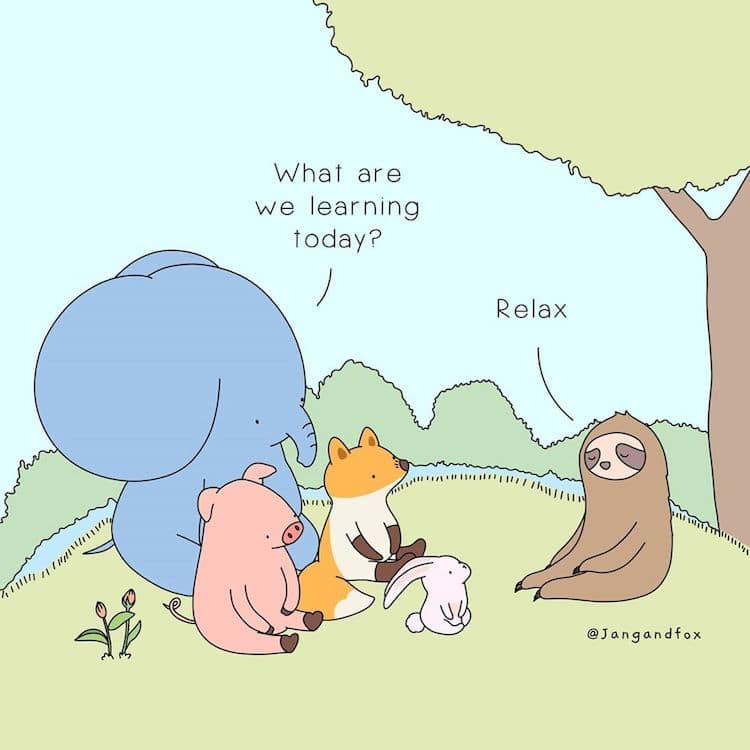 The coronavirus pandemic has impacted many parts of our daily lives, including our mental health. That is why it is important to remember to practice self-care, and find ways to de-stress—like exercising or completing a coloring book. Fortunately, illustrator Jang (of JangandFox Studio) continues to brighten up everyone's Instagram feed with her heartwarming animal comics.
Jang began the popular series in 2018 as a way to encourage kindness and self-love. Her rotating cast of charming animal characters—which includes "Little Fox" and "Little Elephant"—are both lovable and relatable. "I created the little fox with what I wished I had—a knack for saying the right words," Jang tells My Modern Met. "Together with the blue elephant trying to fit in, the pig that has the magic of turning everything to food, and the other animals with their own furry tales (and tails), they try to make meaning of the perplexing world, just like we do."
Together, the cartoon animals tackle a range of topics, like friendship, finding confidence in oneself, and learning to relax. The comic's minimalist style and soothing, pastel tones create a serene atmosphere for positive messages. Browsing through Jang's portfolio is like reading a timeless children's book that lifts your spirits.
Scroll down to see more inspiring comics by Jang, and follow JangandFox Studio on Instagram to keep up to date with her latest creations.
Illustrator Jang (of Jangandfox Studio) creates uplifting animal comics that promote a positive outlook on life.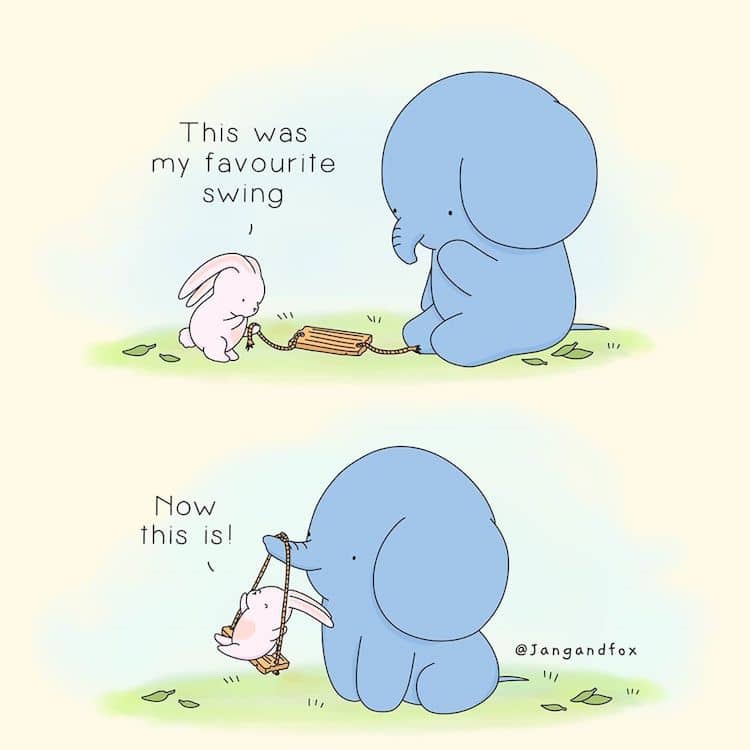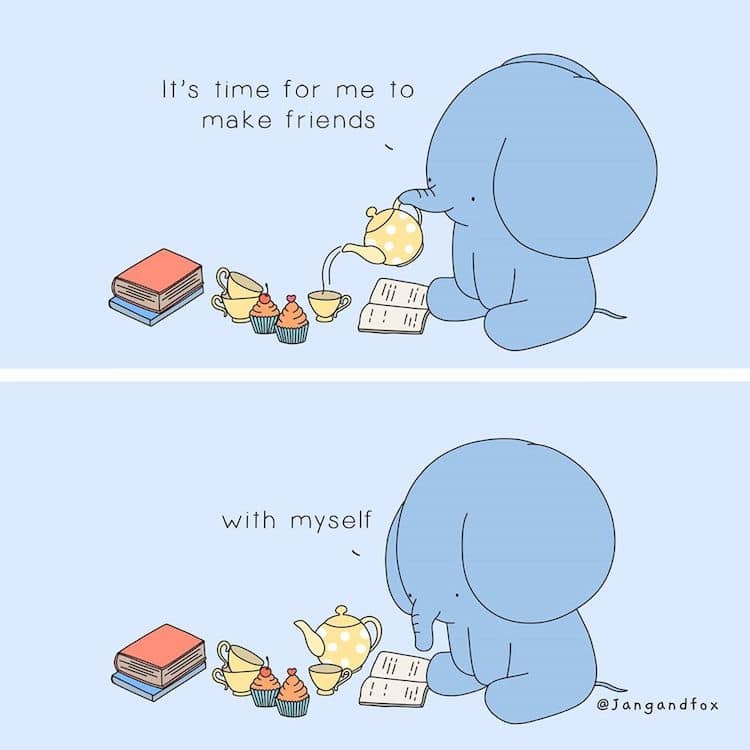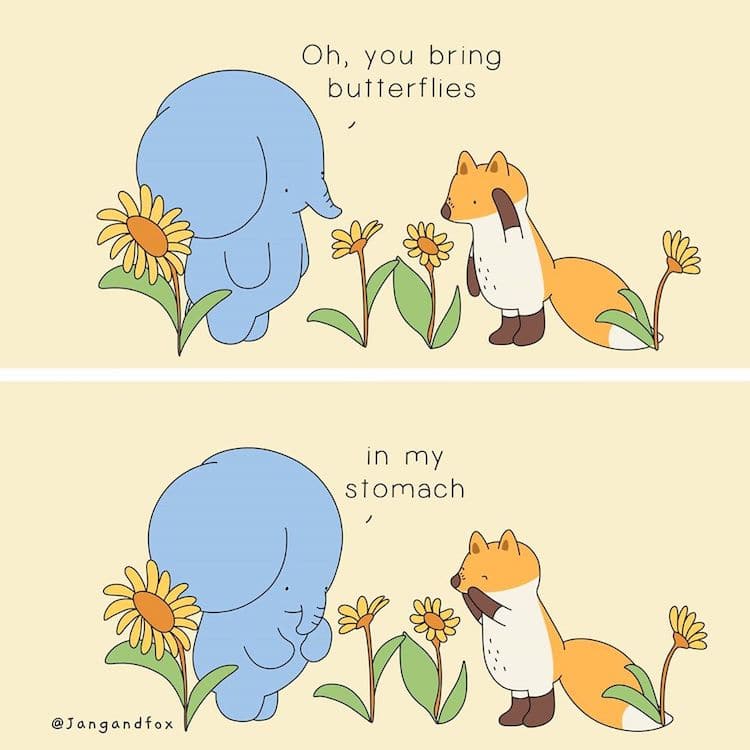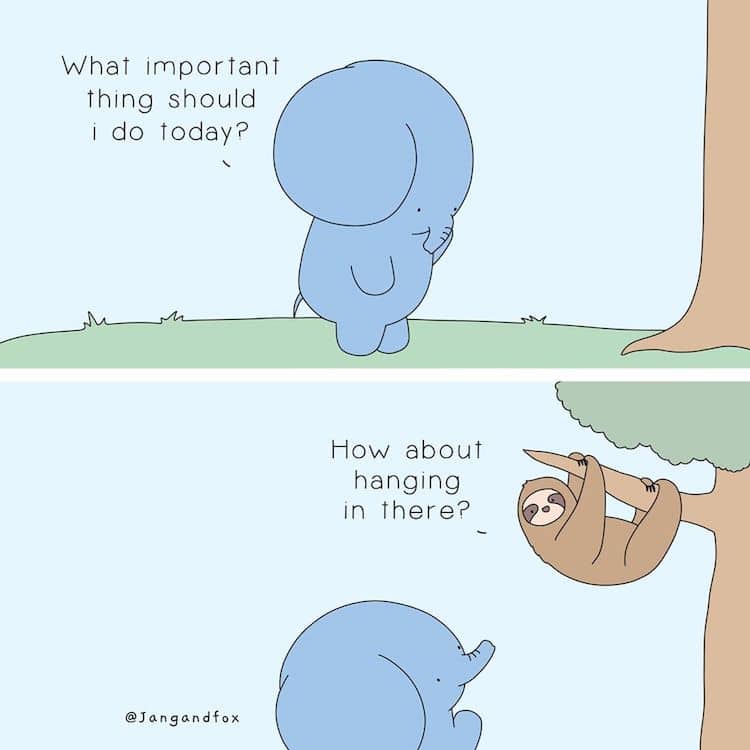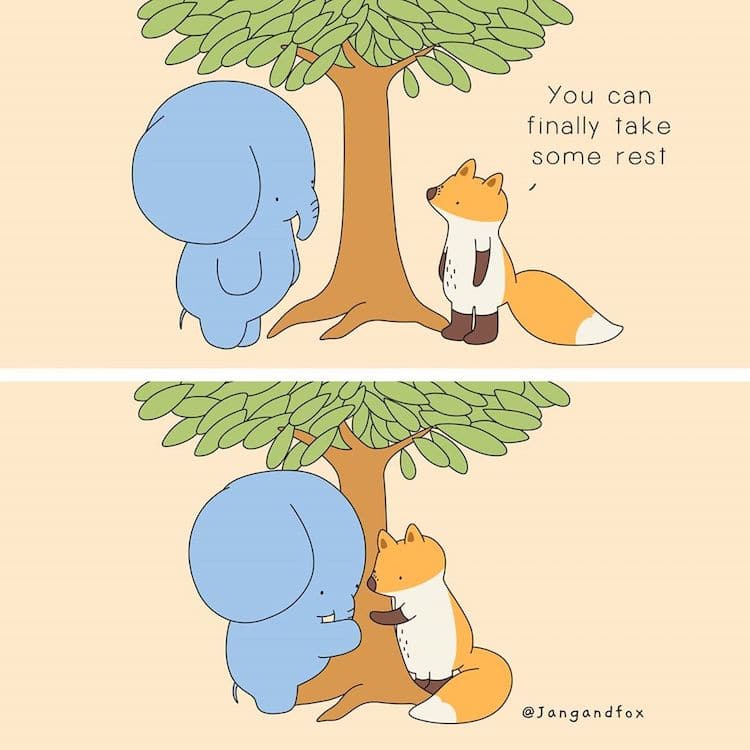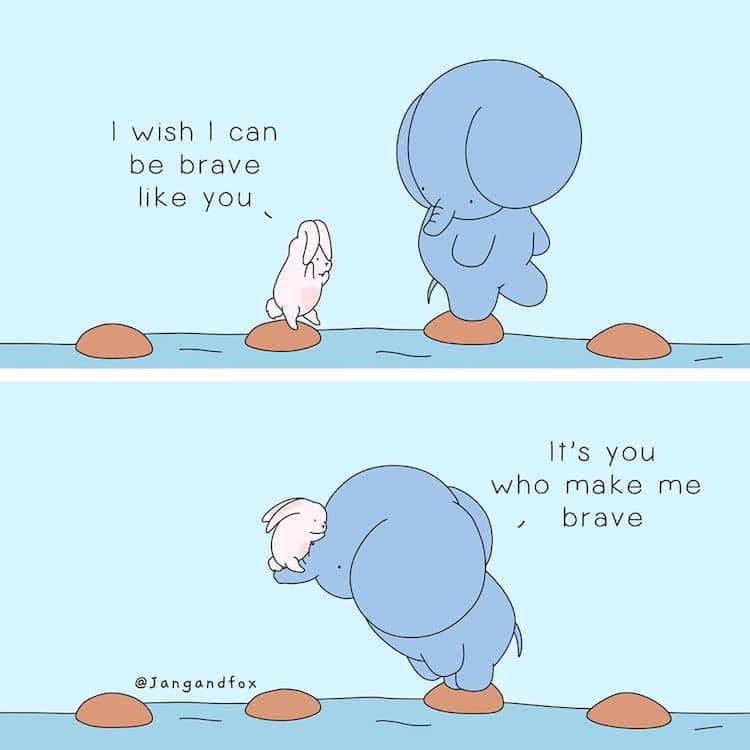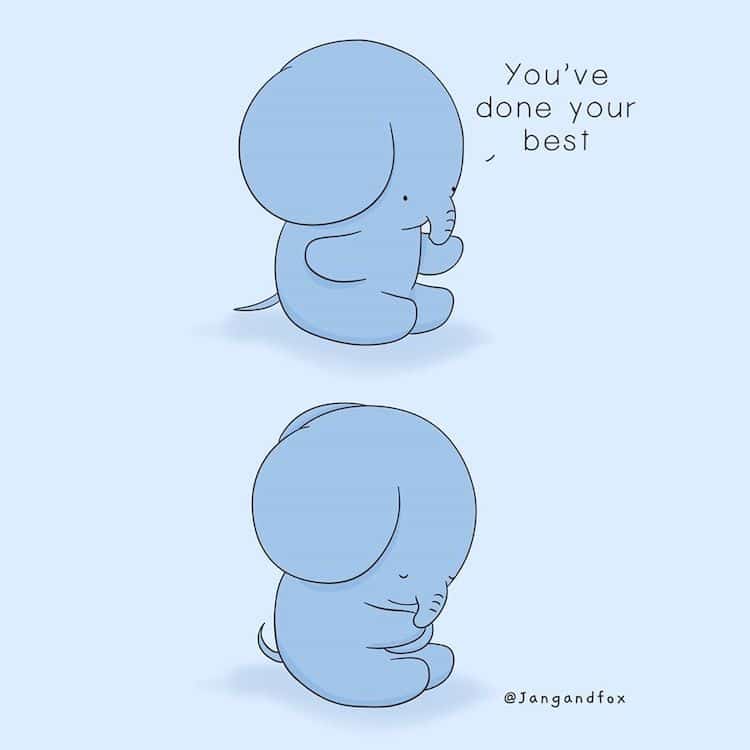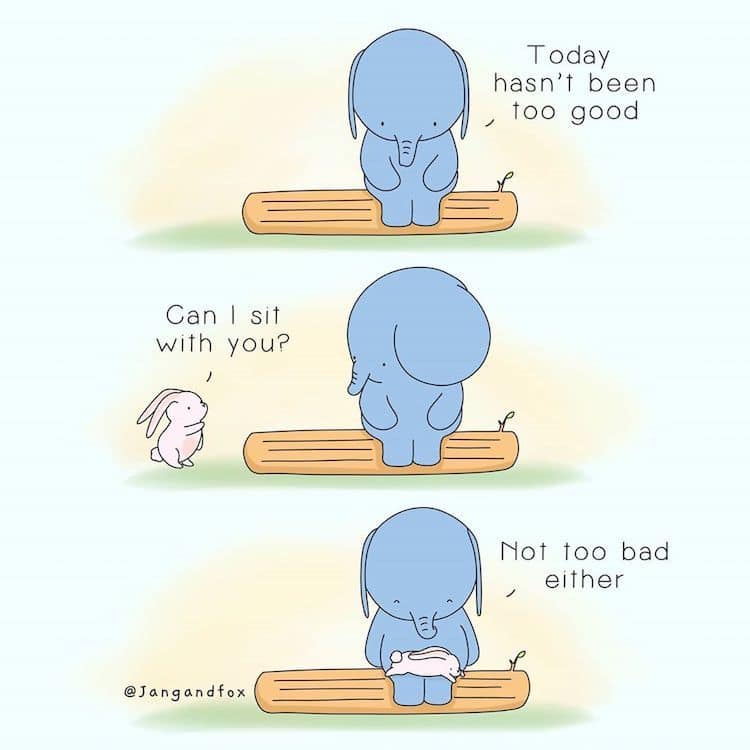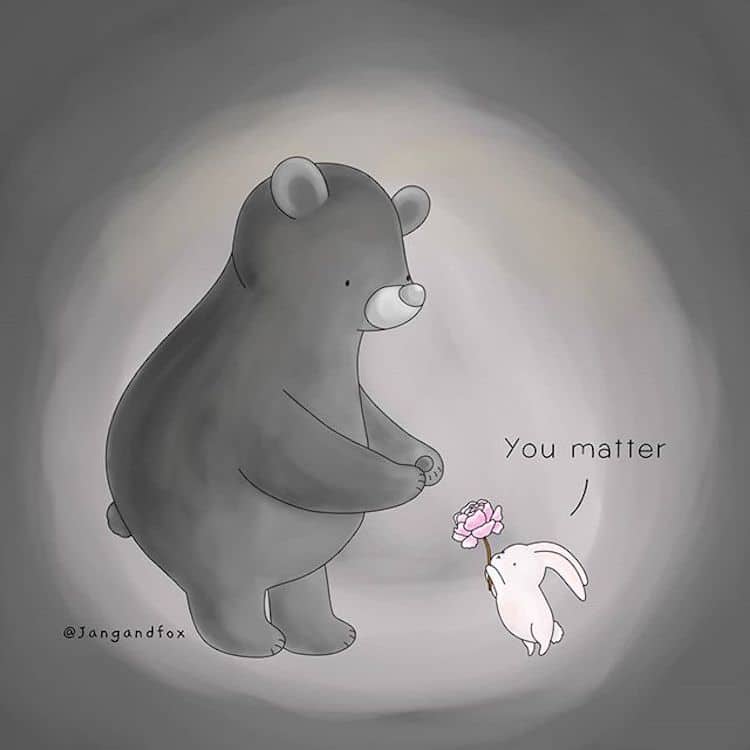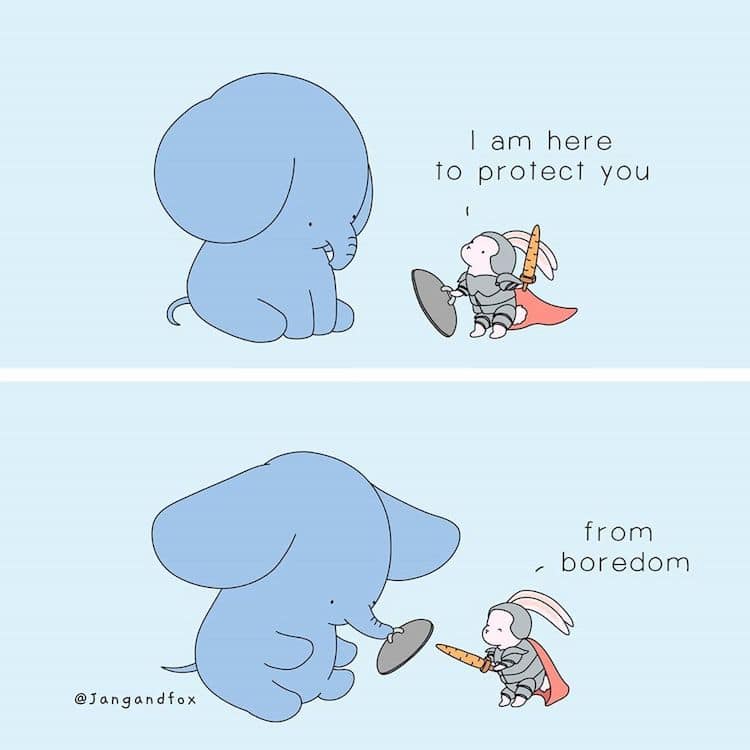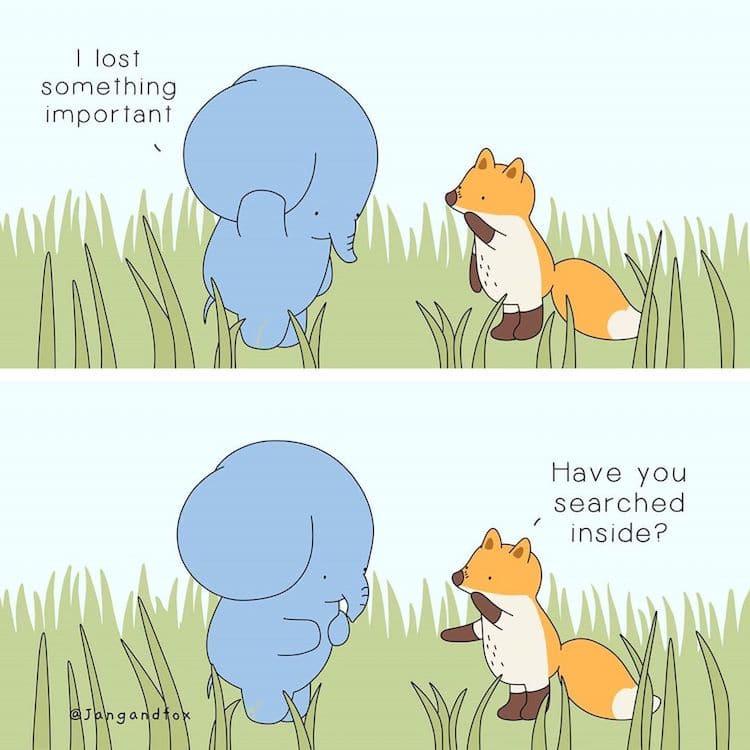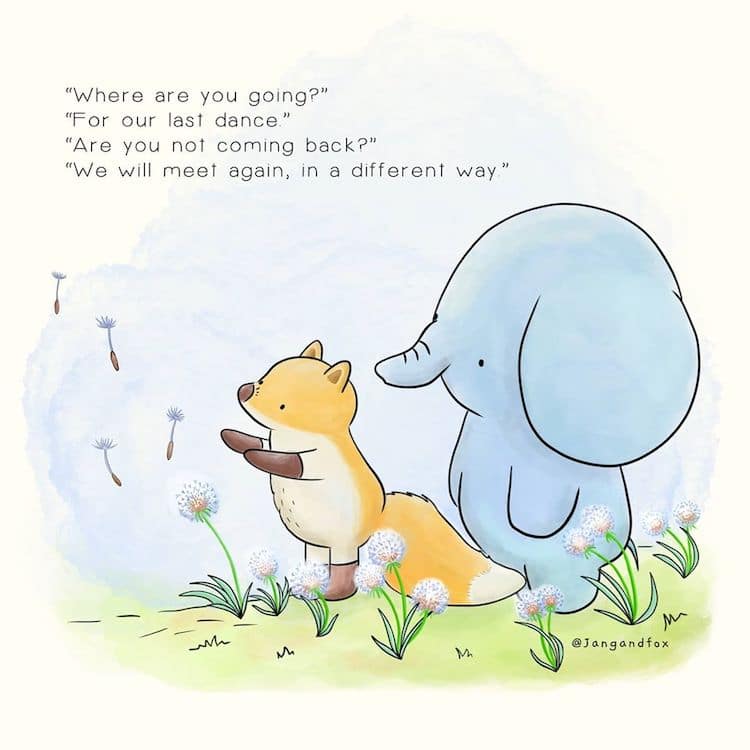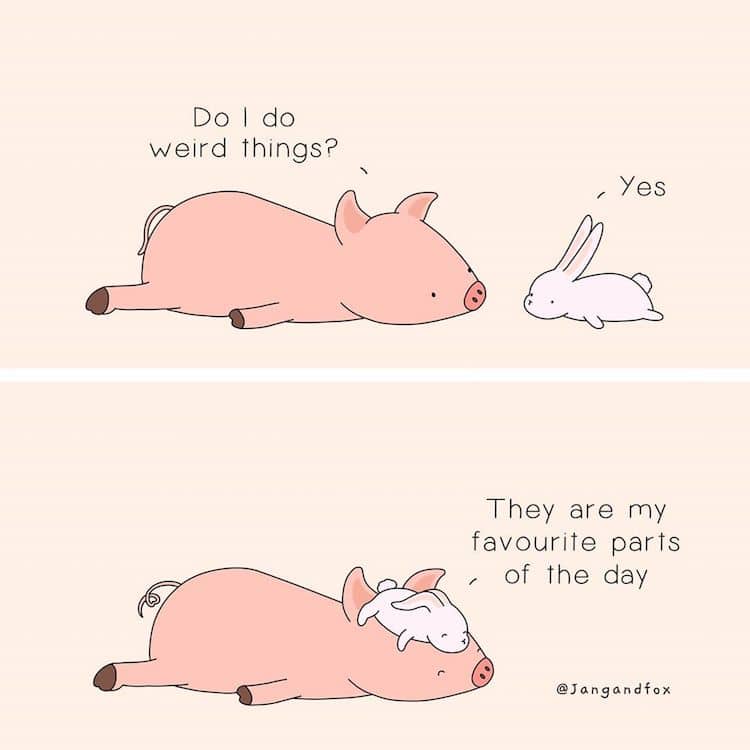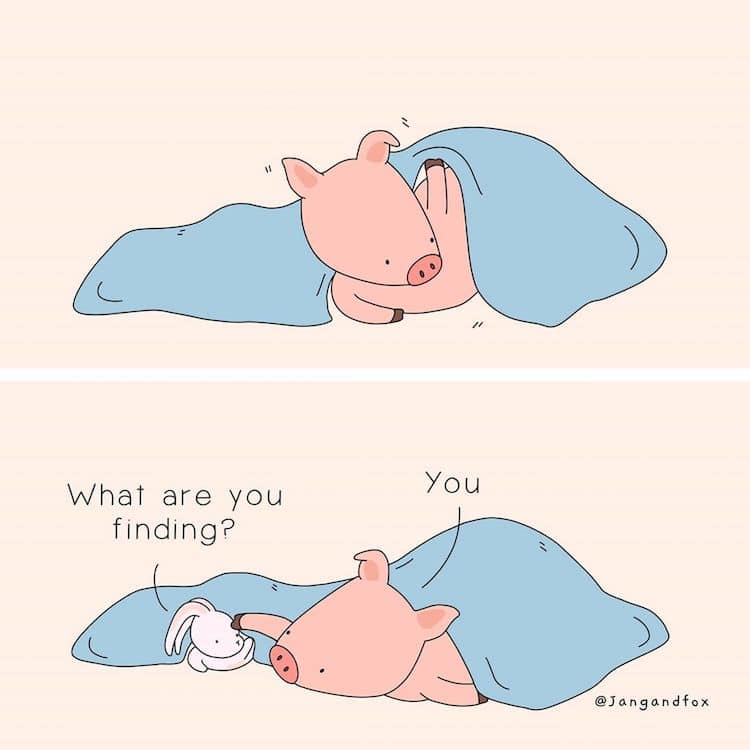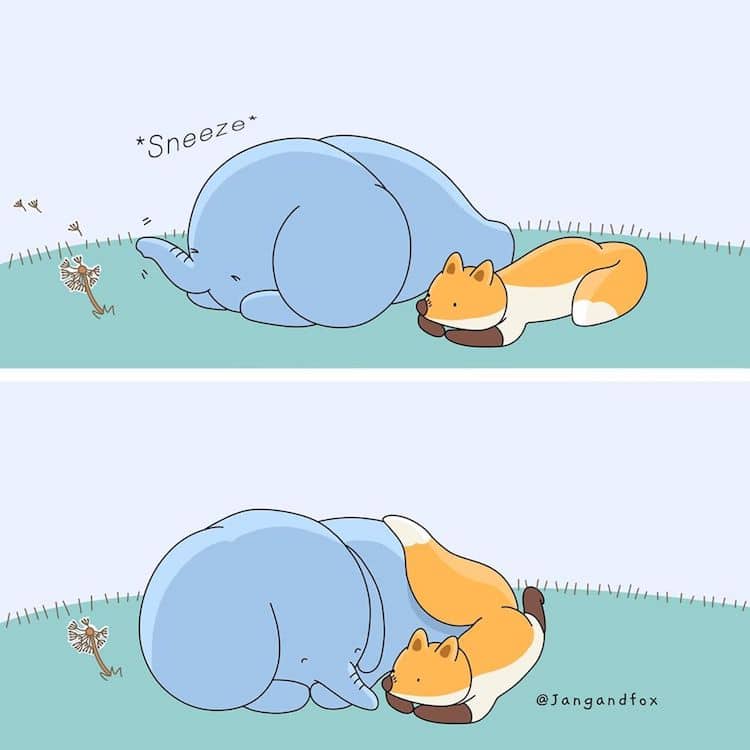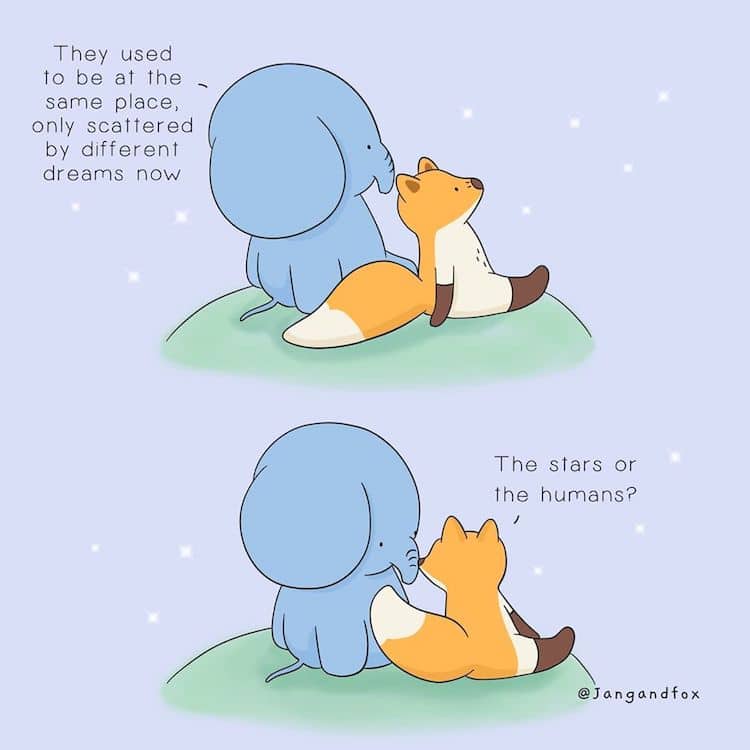 JangandFox Studio: Website | Facebook | Instagram
My Modern Met granted permission to feature photos by JangandFox Studio.
Related Articles:
Illustrator Creates Adorable Animal Comics That Inspire Self-Love
Charming Comics Offer a Lighthearted Look at the Idiosyncrasies of Everyday Life
Webcomic Chronicles the Special Relationship Between Dogs and Their Humans