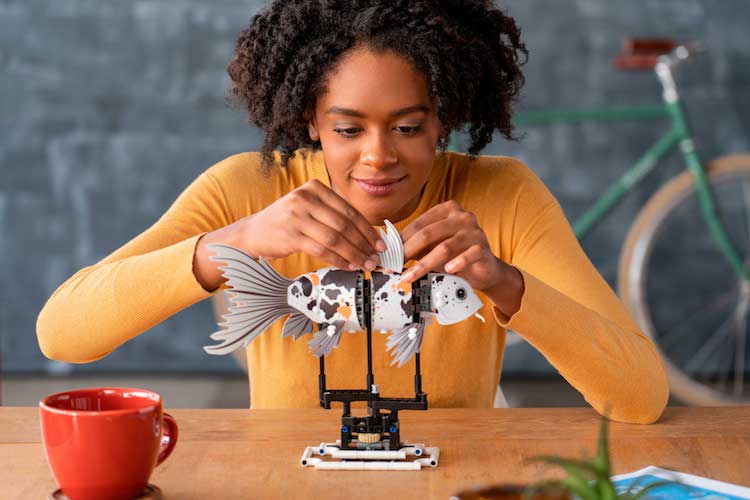 Lately, beloved building block company LEGO has unveiled all sorts of cool sets. For animal lovers, there are cat kits; aspiring architects can stack their own skylines; and, now, there is LEGO FORMA, a fish-inspired line geared toward overwhelmed grown-ups.
Intended to "add a splash of creativity to your day," this new LEGO collection has been designed entirely with adults in mind. Unlike standard sets, LEGO FORMA is based on a "completely new aesthetic with much softer and organic forms," Tom Donaldson, the chief of the Creative PlayLab at the LEGO Group, told Fast Company.
Instead of rectangular blocks rendered in bright hues, LEGO FORMA features neutral colored rods and parts. Once put together, these pieces form a three-dimensional fish skeleton, which can be customized with coloring-sheet "skins" that transform it into a shark or koi.
Along with a clever gear system, the blocks' non-rigid nature allows these models to move in lifelike ways. With the simple turn of a crank, each fish comes to life, adding the tranquility of an aquarium to any space.
So, if you're looking for a new (or old) way to unwind, you can pick up your own LEGO FORMA set on Indiegogo.
Intended to help grown-ups relax, LEGO FORMA is one of the most unique adult LEGO sets yet.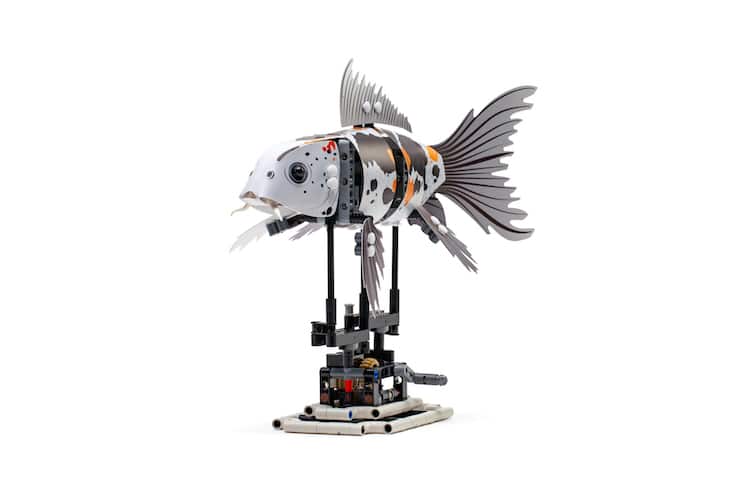 This customizable kit lets adults build their own great white shark or colorful carp.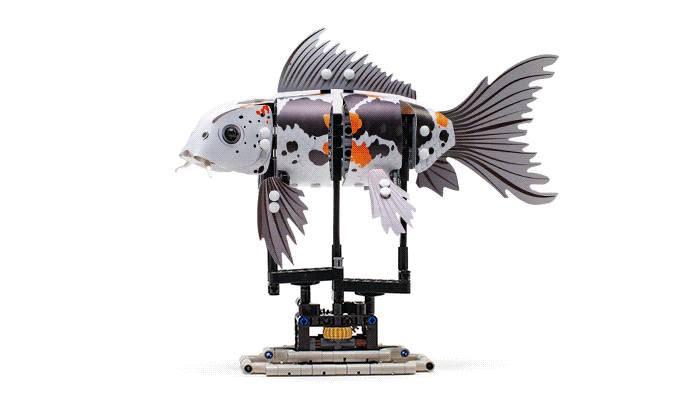 The finished pieces even move like real fish!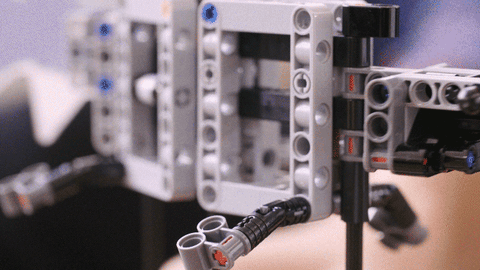 The coolest part? You can customize your fish by coloring its "skin."
Grab your own gizmo on Indiegogo.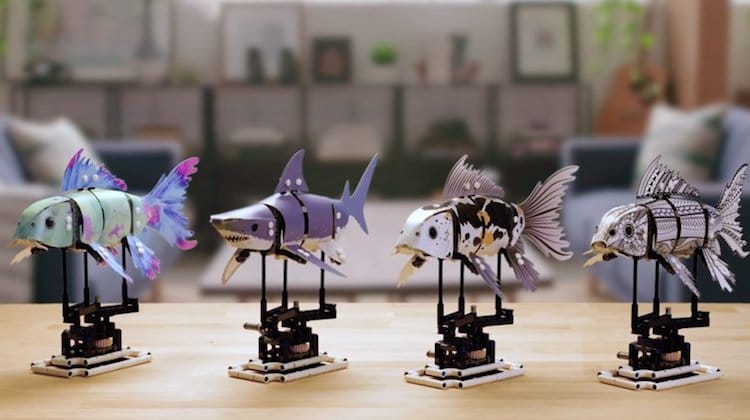 LEGO: Website | Facebook | Instagram | Twitter | YouTube
h/t: [Fast Company]
All images via LEGO.
Related Articles:
15+ Creative Toys for Grown-Ups That Prove You're Never Too Old to Play
10+ LEGO Architecture Sets to Create the World's Most Famous Buildings
Build the Life-Sized Object of Your Dreams with Giant LEGO Bricks for Adults
Playful LEGO Constructions Bring Childlike Imagination to Life