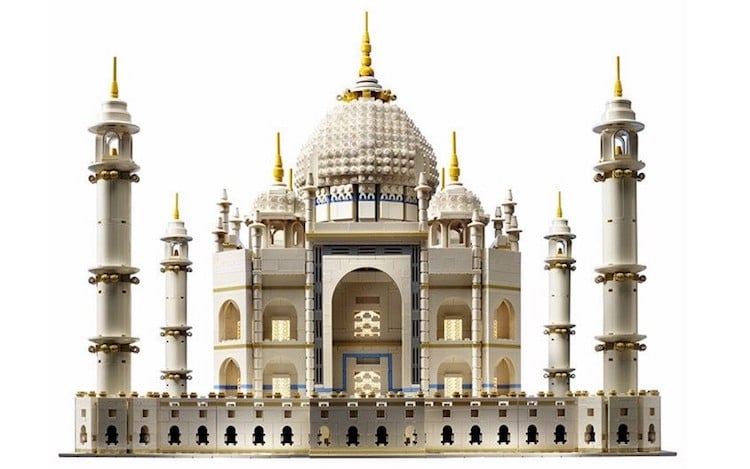 If you can't make it all the way to India to see the Taj Mahal and are a LEGO lover, you might want to try your hand at the epic kit the company is about to reissue. When LEGO's original 5,922-piece Taj Mahal was released in 2008, it was the largest LEGO set in production. Later beat out by the Millennium Falcon kit, it was discontinued in 2010.
Now, for its upcoming 10th anniversary, LEGO is putting the Taj Mahal kit back on the market next month. Adding just one piece to the original—bringing the set up to 5,923 pieces—it features the incredible architectural detail of this UNESCO World Heritage Site. Just make sure you are up to the task, as the set is ranked for expert level builders and measures 16 inches high, 20 inches wide, and 20 inches deep.
The stunning model kit will be released to the public on Cyber Monday—November 27—via the online LEGO Shop for $369.99. If that seems like a lot, the math comes out to about $0.10 a piece, and when considering that boxed copies of the original 2008 kit can go for over $3,000, it all comes into perspective.
One of the most stunning pieces of architecture of all time, the Taj Mahal was commissioned by Emperor Shah Jahan in 1632 to house the tomb of his beloved wife Mumtaz Mahal. It took 20,000 artisans to complete the work under a board of architects, and today more than 7 million people a year visit the beloved site. Oversized in all ways—its construction budget adjusted for inflation was $827 million—it's only fitting that one of LEGO's largest kits pay homage to the site.
The original Taj Mahal LEGO set was discontinued in 2010, but is being reissued for its 10th anniversary.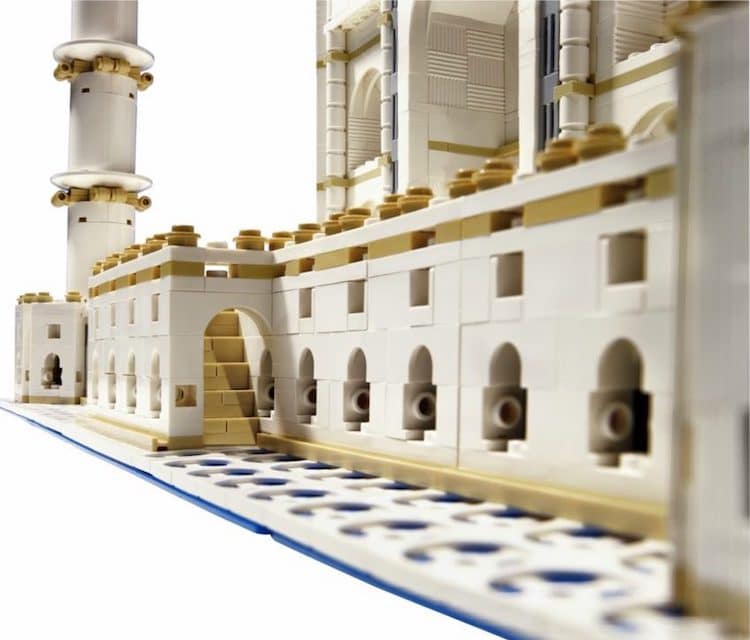 The 5,923-piece LEGO set is filled with intricate detail worthy of the famous monument.
The Taj Mahal, which was commissioned in 1623, receives over 7 million visitors a year.
But you won't have to make the voyage to India to get the kit, which goes on sale November 27, 2017.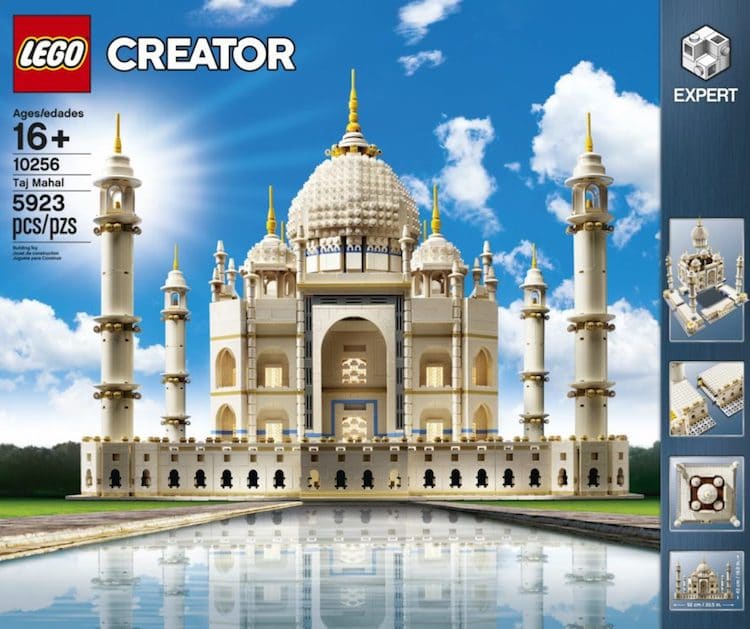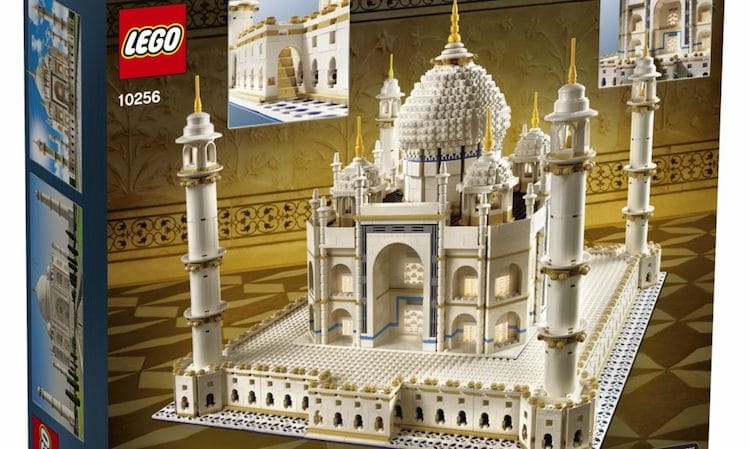 h/t: [Kotaku, Arch Daily]
All images via LEGO except where noted.
Related Articles

:

5,335,200 Pieces Form World's Largest LEGO Star Wars Ship

Highly Anticipated 'LEGO House' Is Releasing a Model Kit of the Visitor Center Before Its Opening

Artist Uses 20,000 LEGO Bricks to Create Incredible Replica of Hamburg's Elbphilharmonie

LEGO Greenlights 'Women of NASA' Minifigs to Celebrate Pioneering Females in Space