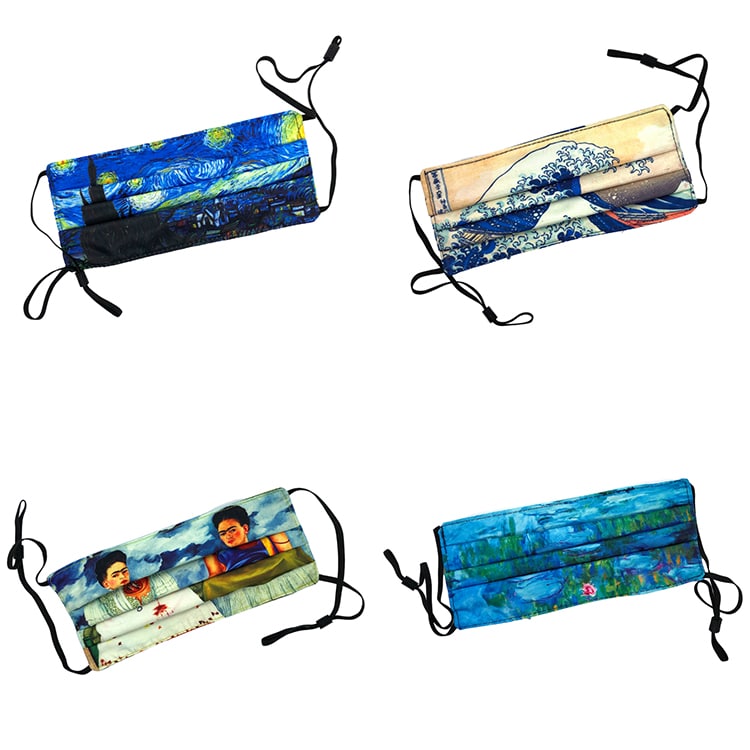 If you're looking for a cool mask to complement your wardrobe, then you're in luck. Creative brand Today is Art Day has reimagined famous paintings from art history as stylish, reversible face coverings. Each one includes two complementary designs that will allow you to keep your outfits looking fresh.
Mexican artist Frida Kahlo was more than a skillful painter; she was also a beloved style icon whose face is synonymous with women empowerment. So, it only makes sense that two of her greatest masterpieces would make for a gorgeous face mask. Wear The Two Fridas side one day, and the Self-Portrait With Monkeys side the next. It's sure to make you a star wherever you go.
Everyone loves Van Gogh. His exquisite Post-Impressionist paintings are world-renowned for their vivid color and expressive brushstrokes. The Starry Night and Almond Blossom Reversible Mask celebrates two of the Dutch master's most iconic works. On one side is a rendition of the captivating swirls of The Starry Night, and the other features the tender Almond Blossom. Simply place the reversible mask over the lower half of your face and use the black adjustable straps to find the perfect fit.
Scroll down to see more reusable face masks, and head on over to My Modern Met Store to purchase your favorite face covering.
Looking for a creative way to stay safe? Then try on one of these art history-inspired, reversible face masks!
The Starry Night & Almond Blossom Reversible Face Mask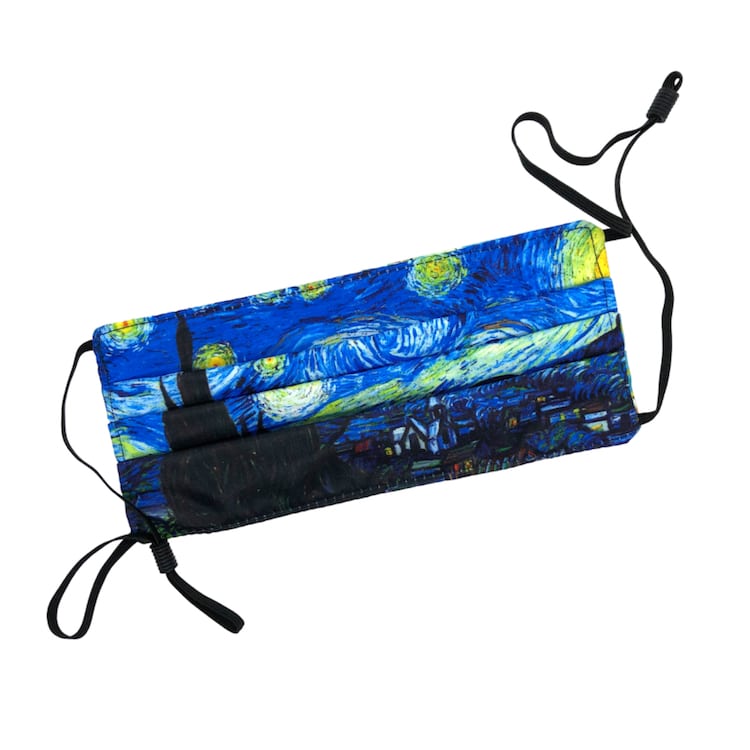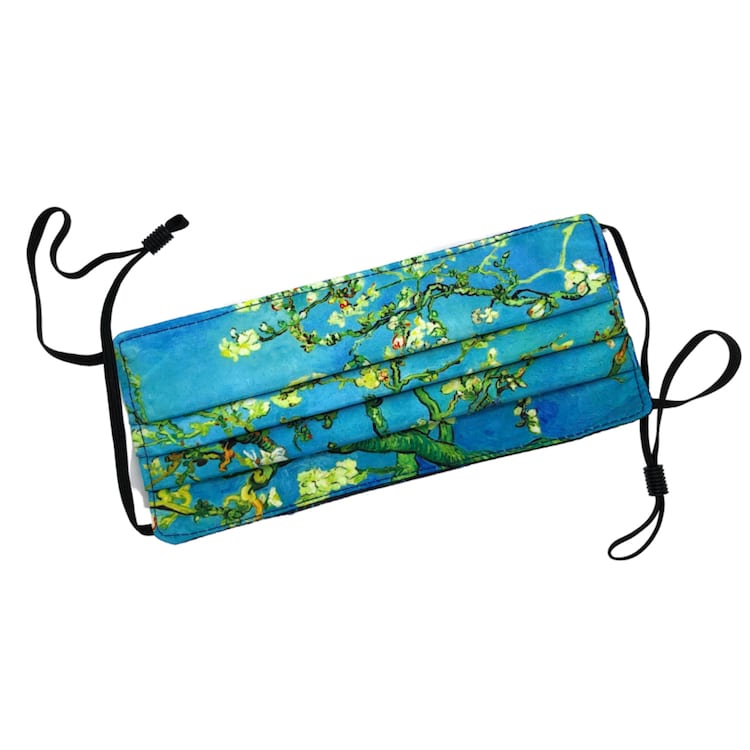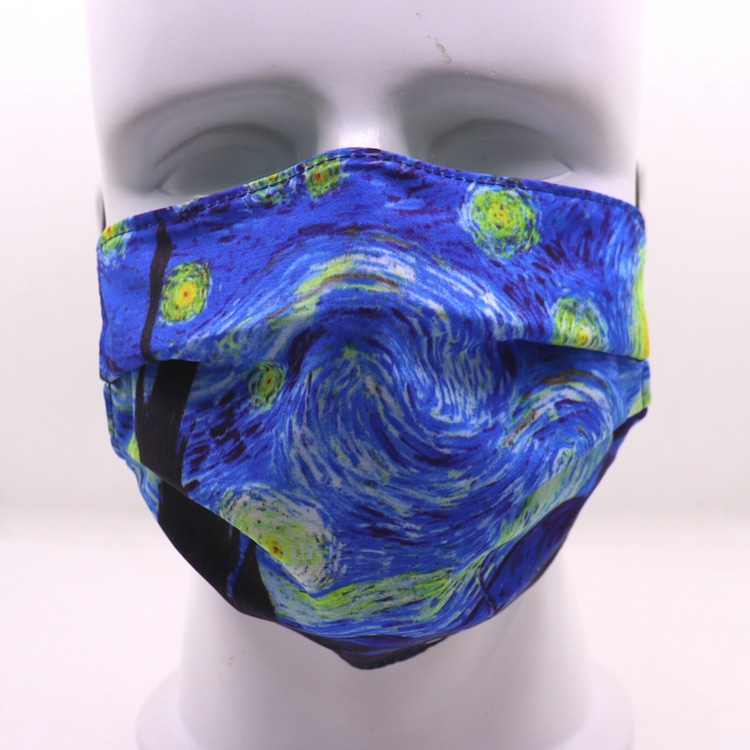 Two Fridas & Self-Portrait with Monkeys Reversible Face Mask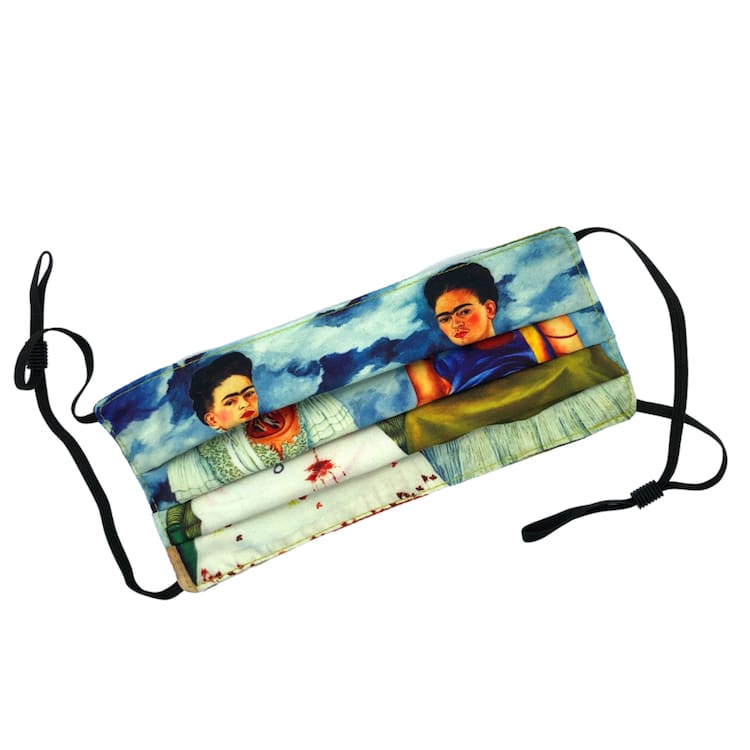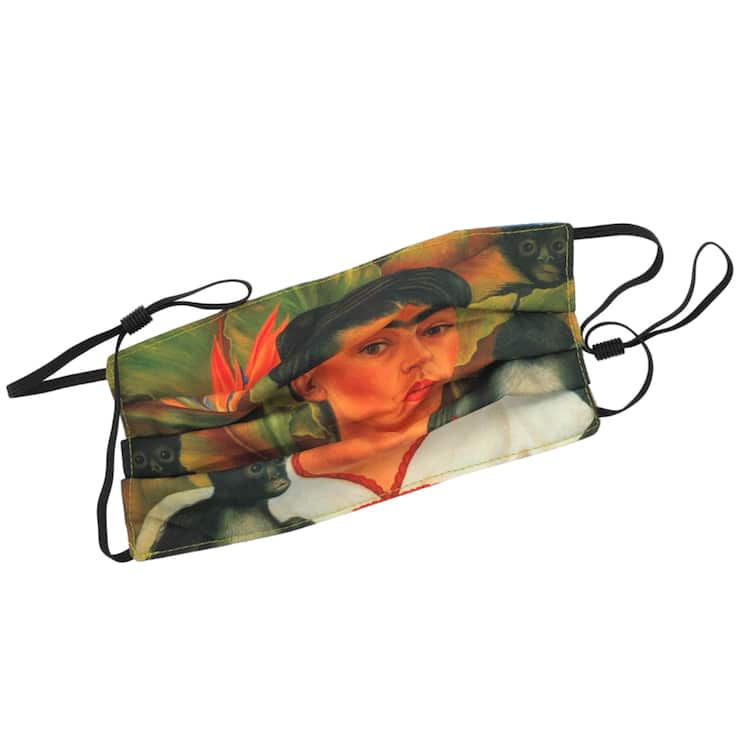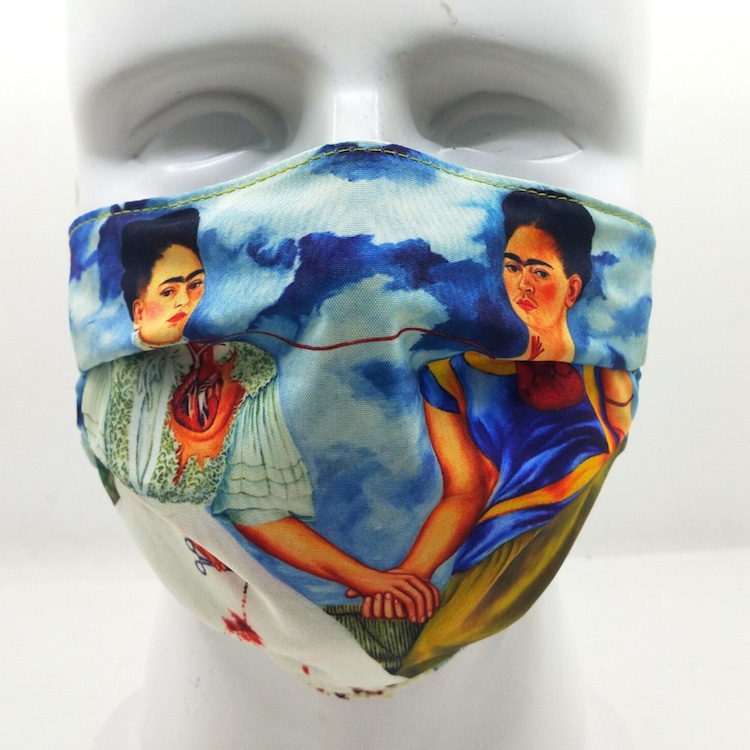 Waterlilies & Venice Reversible Face Mask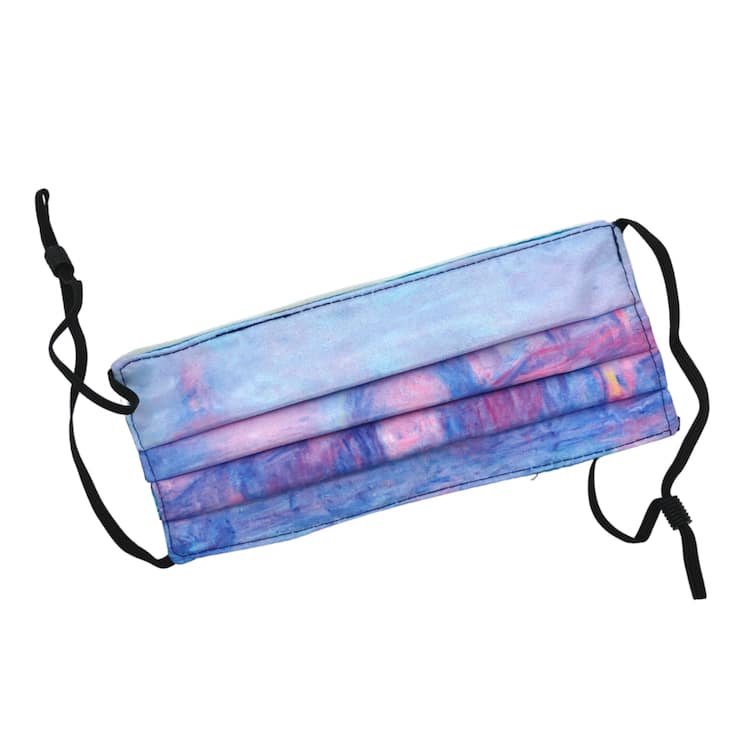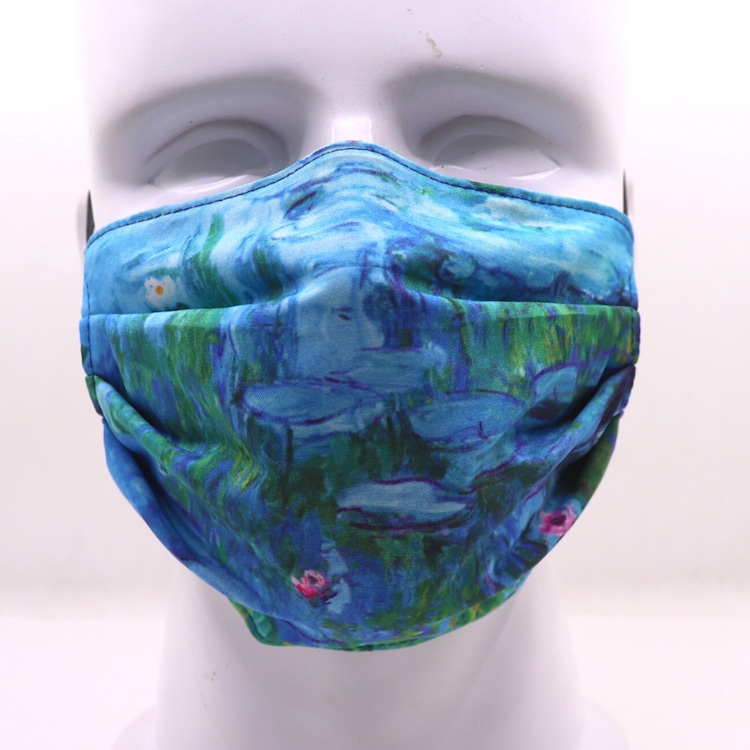 The Great Wave Reversible Face Mask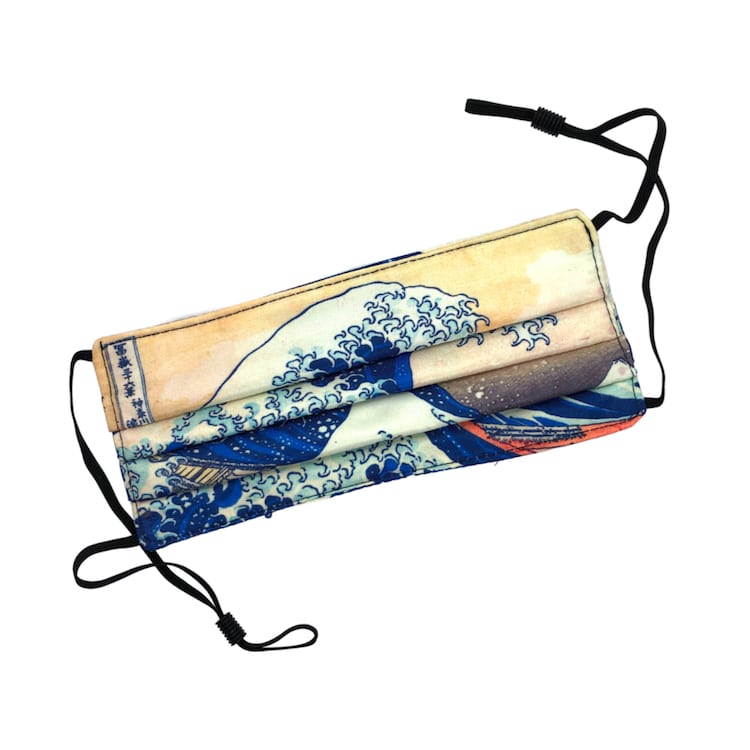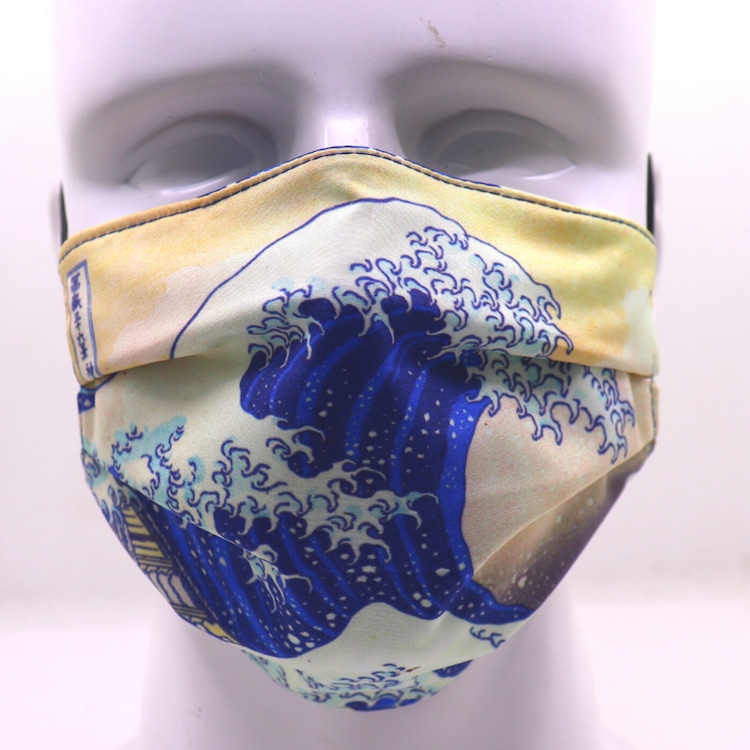 Today is Art Day: Website | Facebook | Instagram
Related Articles:
10 Perfect Gifts for Any Couples to Enjoy Together
Make Your Sister's Day With One of These Unique Gifts
Make Working From Home Fun With These Cute Stationery Supplies