Do you feel like a kid at heart? If so, you probably have hopped on-board the latest design trend: toys for grown-ups. On top of age-appropriate action figures and eco-friendly LEGOs, this interest has materialized as Blockitecture, a set of adult-friendly wooden blocks.
Created by designer James Paulius, these quirky kits reimagine the concept of traditional building blocks. Foregoing the conventional cube shape for more creative forms, Paulius has crafted sets based on two architectural concepts: Habitat, a miniature metropolis, and Parkland, a forward-thinking green space.
Habitat, the first Blockitecture kit, comprises hexagonal blocks that "nest together in various formations, allowing them to counterbalance each other and create unique cantilevers found in modern and contemporary architecture." Each piece is painted to look like a building—specifically, a model home found in Habitat 67, a prefabricated housing complex that was presented at Montreal's World's Fair in 1967.
Like Habitat, Parkland lets you piece together your very own urban space. Unlike Habitat's hexagonal blocks, however, Parkland features flatter pieces that fit together like a puzzle. Some of the blocks are even adorned with three-dimensional objects, including tiny trees and trellises.
Whether a towering cityscape or a sprawling park, each Blockitecture kit merges minimalist design with an imaginative aesthetic, culminating in a combination that is perfect for hands-on creatives young and old.
These architectural blocks by James Paulius prove that wooden toys aren't just for kids anymore.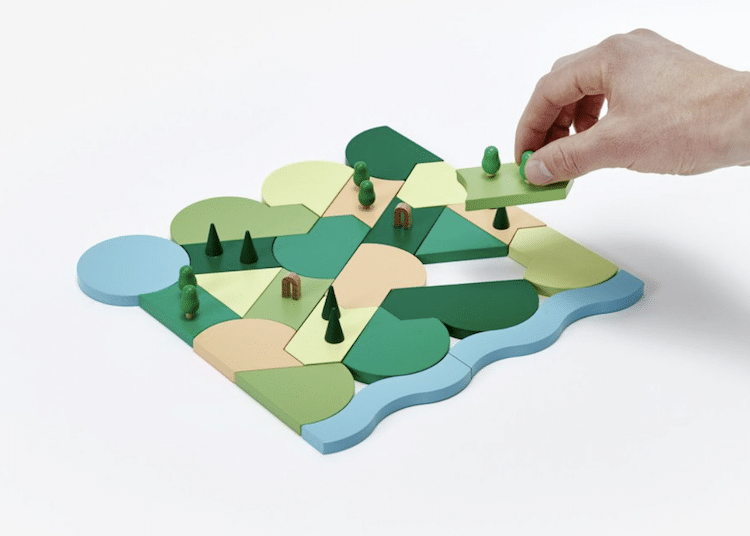 With the Parkland set, you can creatively cultivate your very own green space.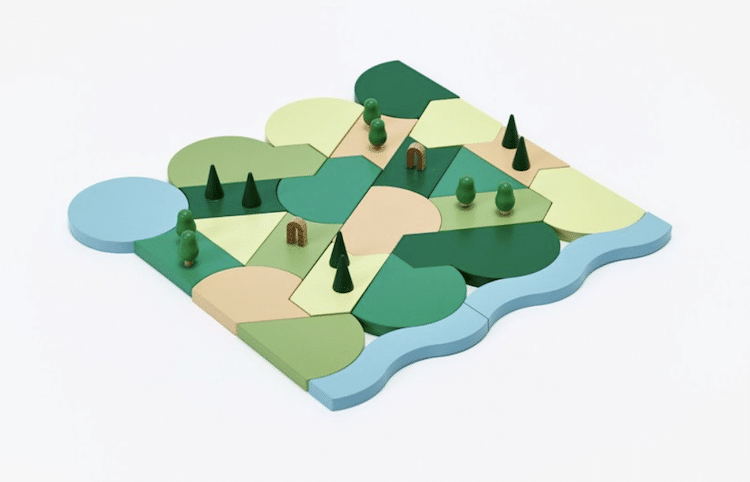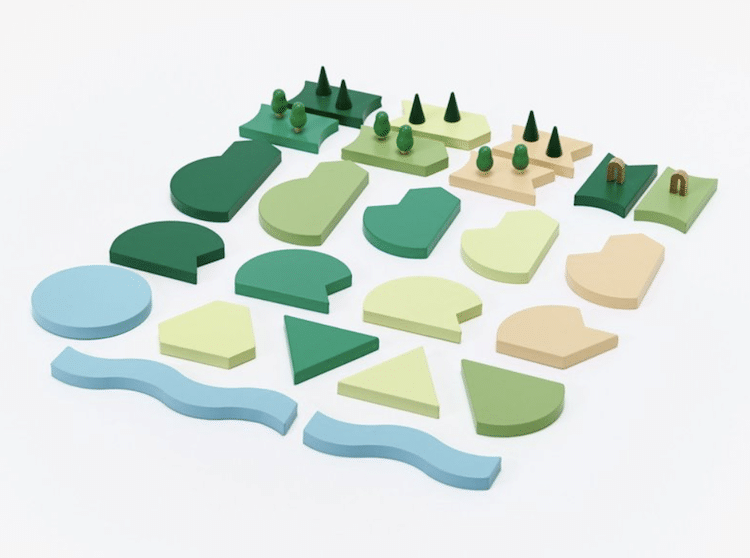 Similarly, you can build you own minimalist metropolis with the Habitat kit.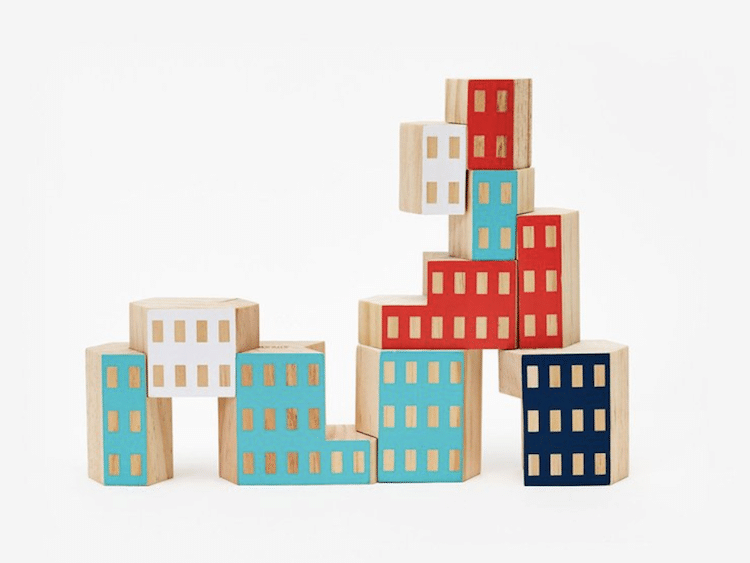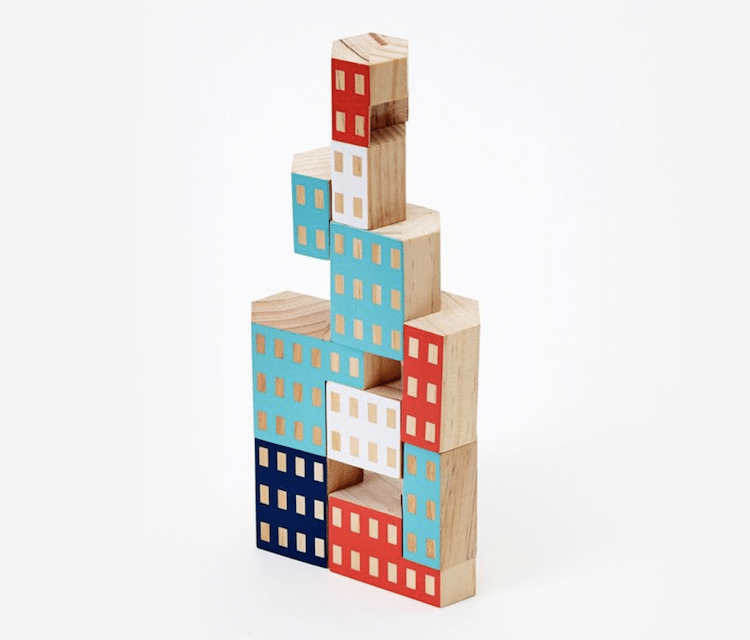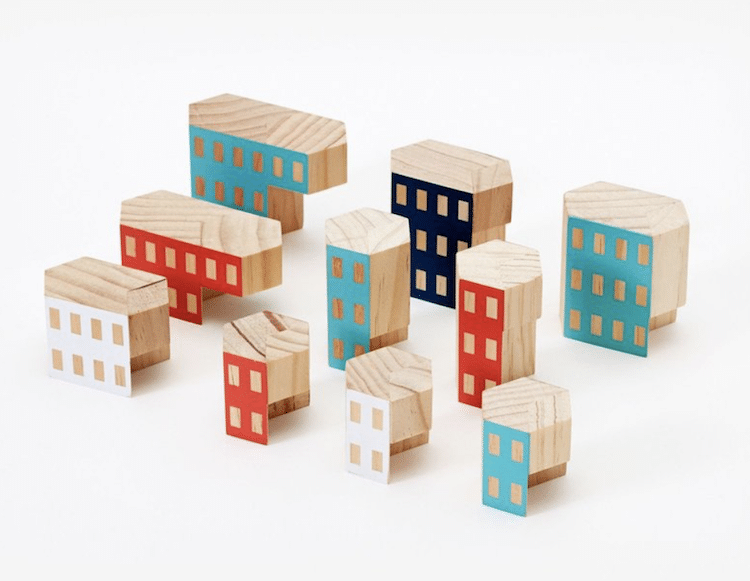 You can find these wooden blocks for adults in the My Modern Met Store.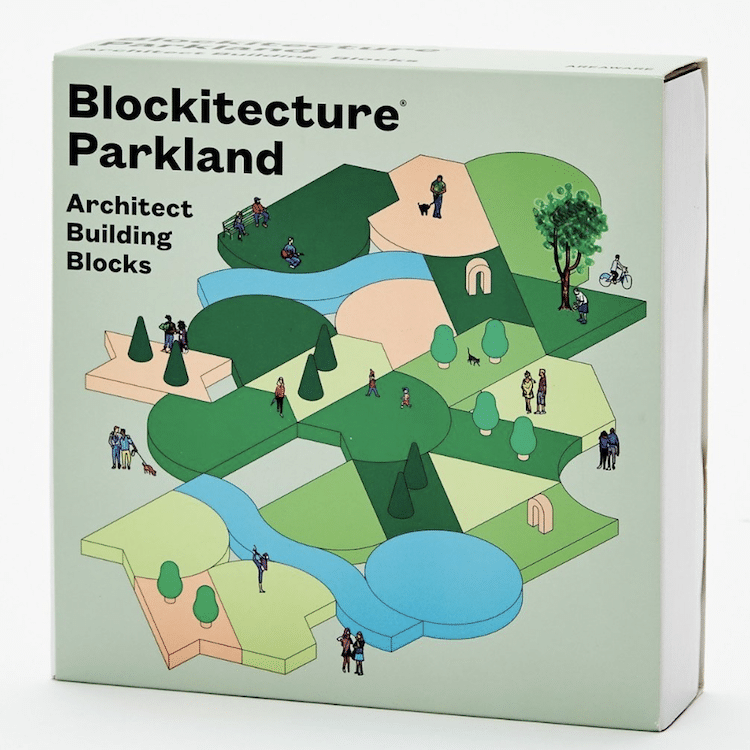 James Paulius: Website | Instagram
Related Articles:
Wooden Cat Stacking Game is Like Playing Jenga, But With a Pile of Kitties
25 Temporary Tattoos for Adults That Prove Impermanent Ink Is Fun at Any Age
15+ Creative Activity Books for Adults to Keep Their Minds Active