Serious, stylish decor can truly elevate a room; but sometimes, adding something quirky can be a real morale booster. If you want something uplifting that can lighten your mood and your room, the Duck Butt Night Light might be exactly what you're looking for. Not only does it provide a warm glow, but its clever design makes this night lamp fun to turn on and off.
Much like the Existential Crisis Duck night light, its squishy body (or lower half of a body) is interactive. You have to pinch or pat it, and the plump white duck booty will emit a soft light to keep you company. Another fun element of this quirky lamp is how you place it. Whether you want to stand it on its feet against a flat surface or place the flat part down so its feet are dangling in the air, the funny fowl looks like it's stuck head-first with only its bottom half sticking out.
On top of lighting up your room, this cheeky night light can also double as a bookend, keeping any tomes on your nightstand tidy or adding an extra source of light to your personal library. If you're more into watching shows rather than reading before bed, the Duck Butt night lamp can also help you with that. Just place the lamp on its accompanying blue base, which simulates a pond, and you'll be able to use it as a phone stand for a hands-free experience.
The lamp has two adjustable light modes—a warm yellow light for a soft illumination that doesn't affect your sleep and a warm white light for reading at night or getting ready before sunrise. Its anti-blue warm LED light won't flicker or hurt your eyes like the light of your phone screen might.
With its 1200 mAh lithium battery, the lamp only needs three hours of charging via USB to work continuously for eight hours with the strongest light mode and 20 hours for soft illumination. If you only need a few minutes of light rather than something to keep you company all night long, the lamp also includes a convenient 15 minute timer that will turn the light off once you've settled into bed.
If you'd like to add this cute piece of decor to your room, you can currently find the Duck Butt Night Light on Amazon.
This funny Duck Butt Night Light can light up a room and your mood.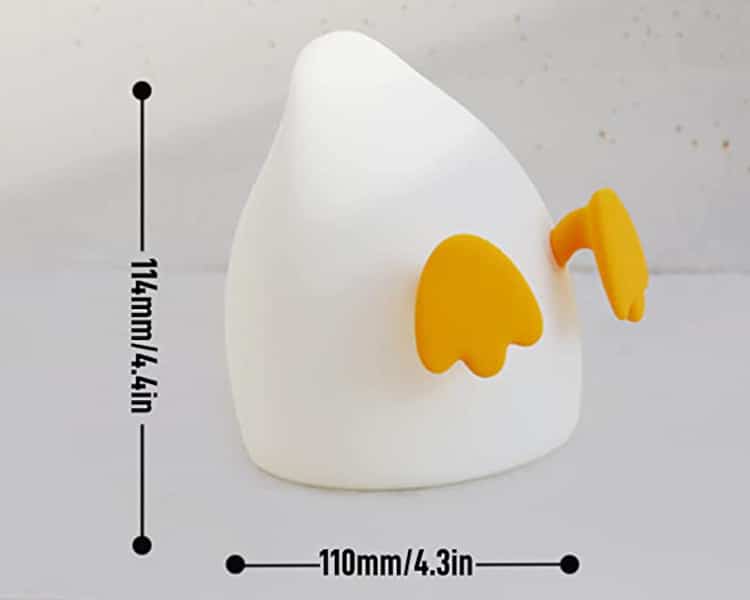 Its squishy body can be pinched, squeezed, or patted to turn the light on or off.
And if you need a phone stand, place the lamp on its accompanying blue base, which simulates a pond, and let its tail and legs do the heavy lifting.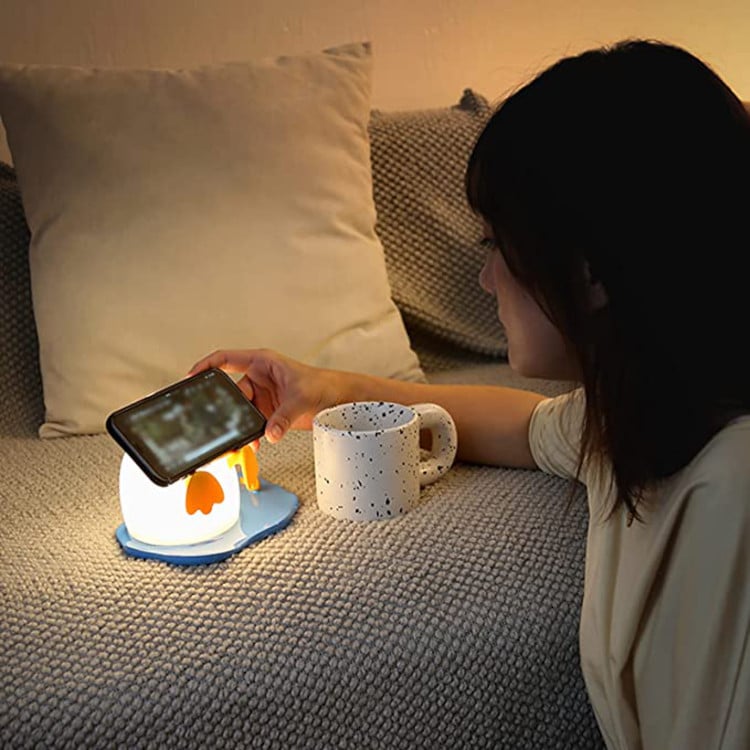 This quirky product also has different light settings including a timer, putting the "fun" in "functional" design.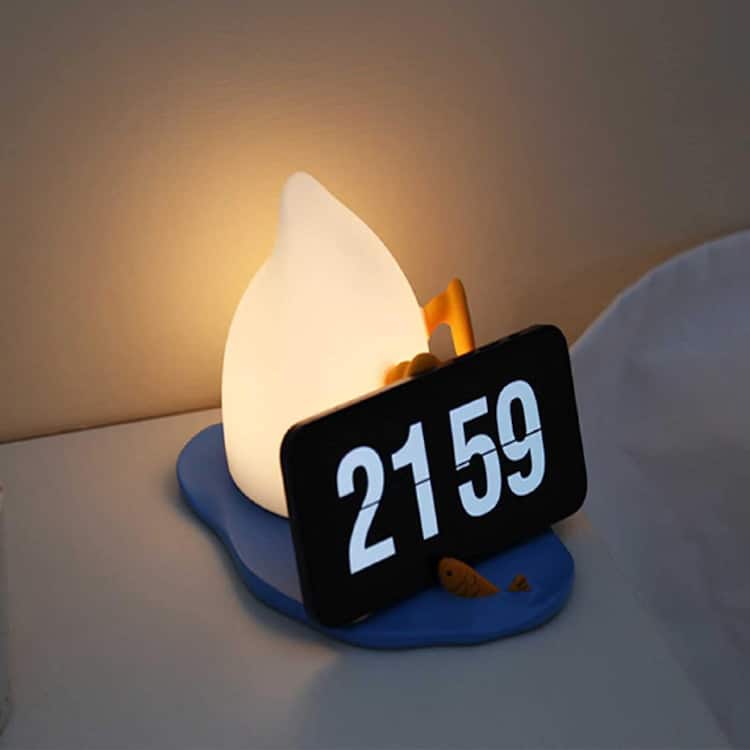 h/t: [Sad and Useless]
All images via Amazon.
Related Articles:
Quirky Bunny Night Light Can Be Hung From Its Ears to Light Up Your Closet
Solar Powered Sunflower Lights Illuminate Your Garden at Night
Interactive Baby Chick Night Lamp Brightens Any Room With Its Cuteness
Posable Wooden Lamp "Man" Designed To Cure Loneliness While Lighting Up a Room