Valentine's Day—this annual celebration of love and romance is the perfect opportunity to show the one you love how much you care. Whether it's your lover, secret crush, best friend, mother, father, or child, receiving a Valentine's Day gift is a beautiful reminder of the bond between two people.
Wondering what to gift the one you care about if you want to go beyond the standard roses and heart-shaped boxes of chocolate? Don't worry, we've got plenty of ideas to make your Valentine's Day present one to remember. From gourmet candy to clever valentines to DIY kits that will help you craft something romantic and unique, we've found the best creative products and shared them in our Valentine's Day gift guides.
Start browsing to discover the perfect present that will let the loves of your life know that they're always on your mind, 365 days a year.
Here is a comprehensive collection of creative Valentine's Day gifts that makes playing Cupid easier than ever before! From quirky jewelry and lovey-dovey accessories to darling decor and amorous art, this batch of unique gifts has something for everyone—whether your Valentine is your romantic partner, a loved one, or even your best friend.
Funny Valentine's Day cards are all the rage and there's something to splurge on for everyone, whatever your situation. From clever puns to humorous cards for modern-day love, the options are endless.
There are tons of beautiful, romantic gifts to get your loved one for Valentine's Day without having to plan too far in advance. Whether it's an everlasting rose plucked straight from Beauty and the Beast or a heart-shaped appliance that is both practical and sweet, there are lots of options no matter what your Valentine's interested in. And of course, there's last minute and then there's last minute. If you really, truly have no time to spare, don't worry—we've got that covered as well with a few suggestions for instant access gift ideas that will make your loved one's heart melt.
This romantic holiday offers the perfect excuse to shower your boyfriend with chocolates, treats, and sappy cards. Sometimes, however, it can be nice to receive something that's not as ephemeral. So this year, consider adding a gift to go along with your box of candy.
There are lots of romantic gifts to remind your long-distance love that you are thinking of them and show how much you care. From a customized necklace to special stationery for love letters, these unique gifts will ensure that you'll never be far from your love's mind, no matter how far apart you are physically.
Do you know which love language you tend to show in your relationships? Do you understand how your significant other prefers to receive love? The best Valentine's Day gifts are often ones that show how well you know your partner. That is why we have put together five thoughtful gift sets inspired by the Five Love Languages theorized by Gary Chapman.
A piece of jewelry is always a great way to show how much you care. If you are looking for a unique, romantic gift for your significant other, you can't go wrong with a heart. Take a look at these unique pieces of heart jewelry that will surely become sentimental favorites from the moment they're worn.
Boxes of a heart-shaped assortment of a dozen chocolates have been a staple for decades now, but that's not the only choice you have when it comes to selecting tasty treats for the sweet person in your life. We're sharing a selection of Valentine's Day candy that will show someone you care. Take a look through creative confections you can buy online for Valentine's Day.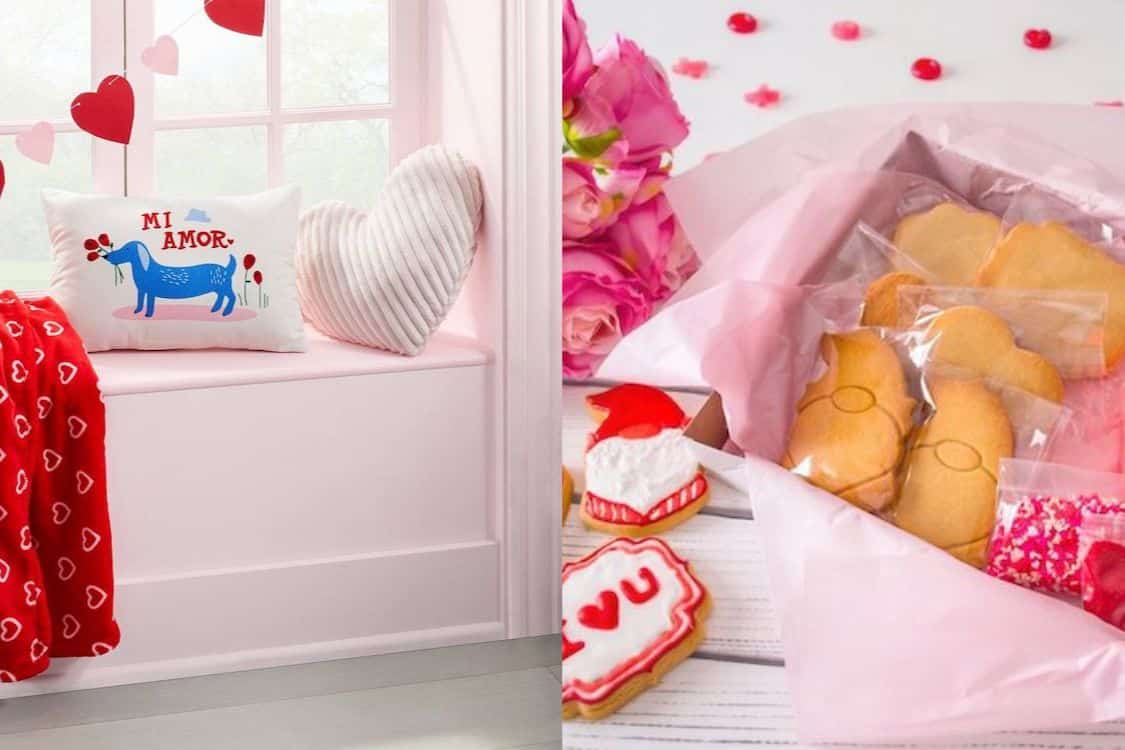 While romance definitely plays a big role in February 14′s festivities, it's not the only bond worth celebrating. In fact, the special day is even more fun when you have little ones to shower with love. We've crafted a handy-dandy collection of Valentine's Day gift ideas for kids. Whether they have a sweet tooth, an interest in art, or even an eye for design, these creative, child-approved goodies are a fool-proof way to wish kids of all ages a fun and festive holiday—without a plush teddy bear or box of chocolates in sight!
Rather than picking up a present from the store or ordering a readymade gift online, why not try your hand at homemade this year? In this list of DIY Valentine's Day gifts, you'll find crafty kits that will make working with your hands a breeze.
Don't worry, we haven't forgotten the other great mid-February holiday. Galentine's Day has a special place in the hearts of many women. If you're someone who wants to proclaim your platonic love, we've found unique gifts that you can give to any of the favorite gal pals in your life.
This article has been edited and updated.
Related Articles

:

Illustrations Reveal the Delightfully Different Ways People Around the World Celebrate Valentine's Day

Anonymous Student Surprises Entire High School with Over 1,500 Handmade Valentines

Quirky Illustrations Reveal Why Couples Truly Love Their Partners

Adorably Awkward Cards by Emily McDowell

Guy Makes Adorable Pug His Valentine in a Quirky Couples Photo Shoot